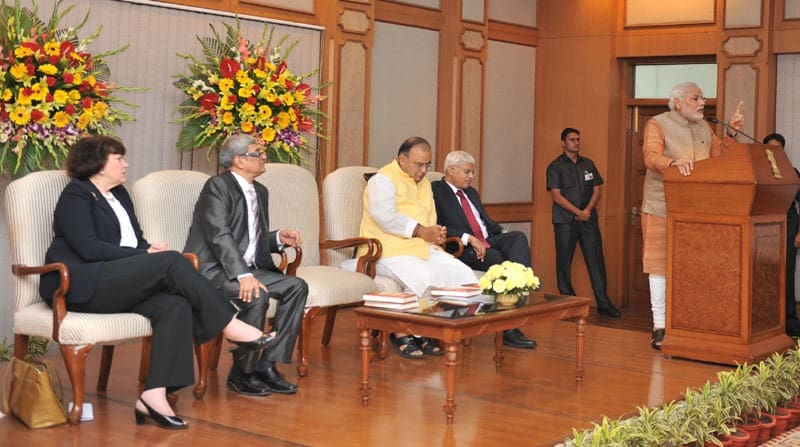 The Prime Minister, Shri Narendra Modi, today said "the input of intellectual think tanks" should be substantially enhanced for better policy frameworks.
The Prime Minister released the book, "Getting India Back on track – an action agenda for reform", in a function at 7, Race Course Road, New Delhi today. The book is edited by Bibek Debroy, Ashley Tellis and Reece Trevor, and published by Carnegie Endowment for International Peace.
Universities should be actively involved in research and analysis of the developmental process, to contribute in the best possible way for policy-related decisions, Shri Modi said.
He said, in infrastructure, the focus needs to shift from highways to "i-ways", and optical fibre networks. He said cities in the past were built on river-banks. They are now built along highways. But in future, they will be built, based on availability of optical-fibre networks and next-generation infrastructure.
The Prime Minister said urbanization should not be treated as a problem, but as an opportunity. If we have to generate employment and change for the better, we plan to build 100 smart cities.