ABOUT TIESS

SPEAKERS

DELEGATES

PARTNERS

CONTACT US
Thought-provoking and enlightening Deliberations and Discussions upon the
most relevant topics on Education & Training.
40+ Powerful and Phenomenal Speakers from India & Abroad.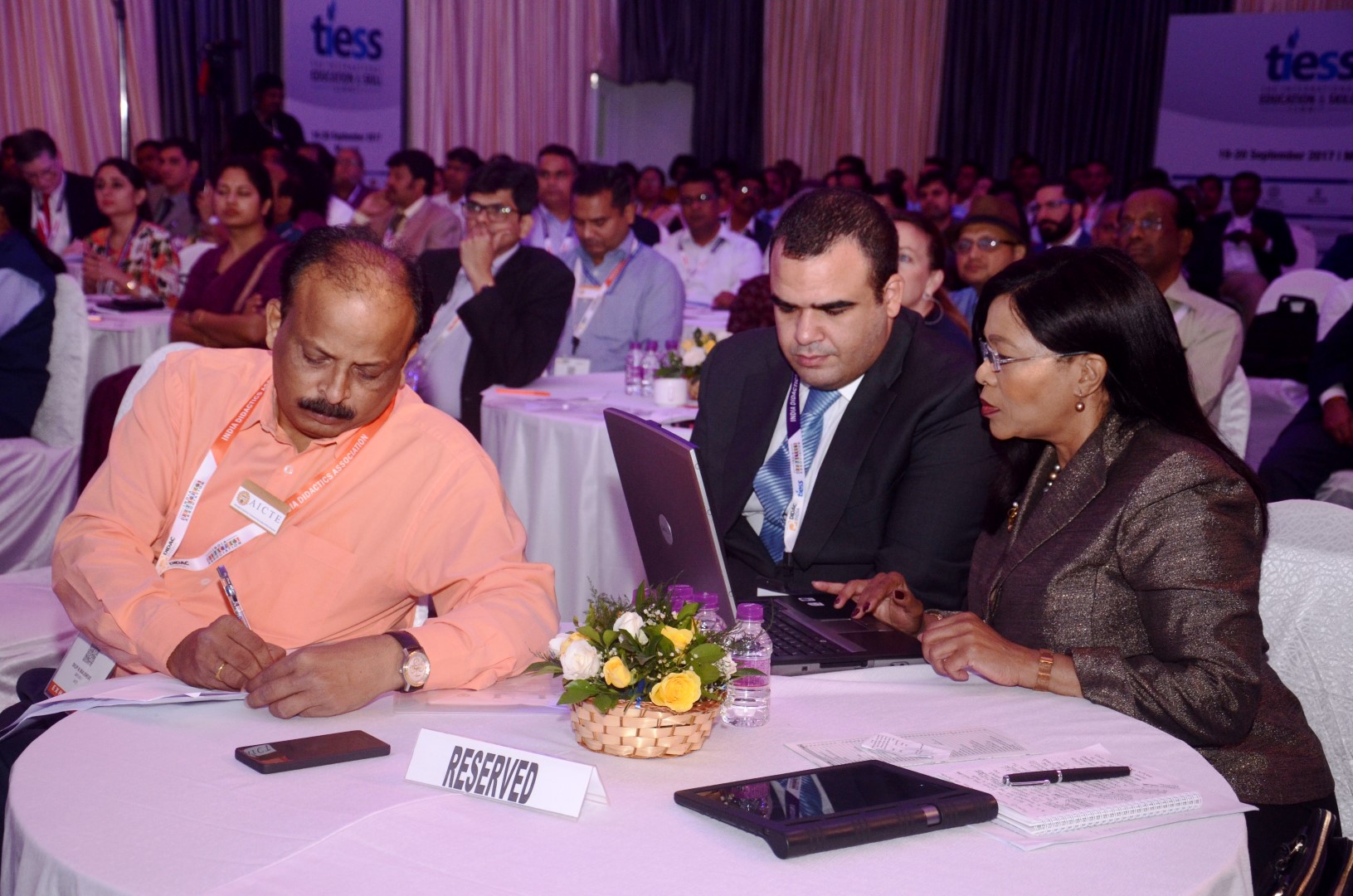 500+ Delegates including International and Indian Education Ministers & Ministerial
Representatives and Owners/Senior Management of Schools, Colleges and Universities
from India & Abroad
The 10th edition of The International Education & Skill Summit (TIESS) is a global forum emphasizing on various advancements and developments in the international education scenario with a special focus on Indian Education.
The themes, topics and speakers of the summit are carefully put together to deliver relevant discussions with respect to the current needs of the education & training sector.
Acclaimed for its importance, this 3-Day-Summit will serve as an Ideal Platform for the Leaders-of-the-Education-and-Training-Sector to:
Discuss New Developments, Opportunities and Challenges in the Education and Training Sector Globally
Review the education and skills framework in developed countries vis-a-vis developing countries
Recognize the importance of knowledge-based societies
Examine the role for various stakeholders
Deliberate on the rapid developments in education-technology
Get Networked and explore collaborative opportunities with governments and educational leaders from around the globe
The
speakers at the summit
is a perfect mix of experts from various countries and educational systems, combined together, to deliver a wide range of inspiring stories, discussions, best-practices, varied-teaching-learning-environments, opportunities, challenges, and innovative ideas for the participants to go back and implement the same in their respective schools, colleges and universities. The
format of the summit
is oriented to remain highly interactive, engaging and involving; thus creating a highly conducive setting for all the participants to speak their minds, share their experiences, put-forward their queries and collect buckets of innovative ideas to further implement/deploy the same in their respective educational institutions.
Suggest a Speaker
Delegations at TIESS have always been its key achievement. It brings together highly motivated, passionate and eminent educators from various countries at a common platform.  The profile of invited delegates include the likes of
Policy Makers & Influencers
and
Leaders of schools, Colleges and Universities
 like
Owners, Trustees, Chancellors, Pro Chancellors, Vice-Chancellors, Pro-Vice-Chancellors, Registrars, Deans, Directors, Principals, Academic Heads
, etc. It has a two-step process to become a delegate at TIESS and to begin with we invite you to express your interest for joining the summit using the below form:
Register Interest for Attending
Magnitude of TIESS is also defined by its partners, who have been regularly supporting the event, making it larger every year. With a common objective to address various needs of the sector, TIESS unites like-minded and key stakeholders of the education & training sector to collaboratively deliver relevant communications and discussions among prominent and senior educational leaders from around the globe and in the process, TIESS partners with governments, leading educational bodies, influencers, etc. and leverages its benefits to all partner organizations and its associated members.
TIESS SECRETARIAT
India Didactics Association,
422-423, DLF Tower A,
Jasola District Centre,
New Delhi - 110025, India
Call: +91 11 4653 5555
E-mail: tiess@indiadidac.com