Educators Who Made a Difference
Ms. Anjali Anand Seth
My name is Anjali Anand Seth and I am your new Social Science teacher. I will help you understand (not teach) History and Political Science syllabus by telling you one story everyday…
Read Story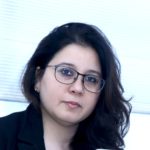 Ms. Sonal Ahuja
Change in the mindset of people has always been a part of my stories.
Read Story
Ms. Nisha Jain Grover –  Vatsalya Legacy Pvt. Ltd
Nisha Jain Grover has amassed many years of invaluable experience in the realm of Special-Needs  Methodology & Teaching.
Read Story
Mr. Yogesh Pandey – Hind Public School
That time it was just a profession but now it has became a passion.
Read Story
Ms. Richa Barhat- Aristo Educare, Vadodara
It is important for children to develop skills for life rather than just copy pasting or rote learning.
Read Story
Ms. Mansi Aggarwal- Scottish Early Years
Ms. Mansi Aggarwal is the Director of leading Montessori preschools by the name of Scottish Early Years.
Read Story
Mr. VENISHETTY RAVI KUMAR- Primary School, Telangana
I Have learnt from my father "HELP EVER HURT NEVER" and some morals and ethics. Service to humanity is service to divinity. Service to humanity is service to divinity. 
Read Story
Mrs. Harpreet Kaur –  Rose Buds Public School, Amritsar
We also succeeded to win the faith of economically backward parents who were motivated by us to provide quality education for their wards
Read Story
Mr. Harshit Bansal- Abhinav Group of Schools
Sharing a small story how we as educators need to attack the curiosity in the brains of our lovely children, right from elementary education. Read Story
Er. DILIP KUMAR- FOUNDER & CHAIRMAN
Er. Dilip Kumar is Founder Member of "Smart University Foundation (SUF)" – San Diego, USA.Read Story
Mr. AJAY KUMAR BAHRI- Physics Lecturer
Ms. Lata Singh- Meraviglia EQ Academy
Lata Singh is a founder director of Meraviglia EQ Academy that provides Social Emotional Learning program to Schools. Read Story
Mrs. Dr. Lalita kothia – Principal
Hill Grove School, Dehradun
I am a woman with courage and beauty. Dedicated towards my field that is education. Started my journey 11years before and now a Principal. Womanhood is my identity.
Mrs. Kavita Khanna – 
I am a trained professional who has worked in the field of education and helped teachers with me flourish and discover themselves by helping them building confidence in themselves and turn into productive beings.
Ms. Sana Noor –  Pathways School, Noida
I love doing! I'm a technology teacher in my current school, looking after technology integration with classroom learning at the primary school.
Read Story
Ms. Cherry Goyal –  Jaipur
Seneca has said, "As long as you live, keep learning how to live." And this has really been the case with me. As an individual, I think I have grown a lot both personally and professionally.
Read Story
Mr. VIKRAM SONI – 
As a passionate Educator and in terms of Nation Building i provided free Education counselling in Career 360, Shiksha.com and Linkedin . I have been awarded as Best Career Expert for the year 2015 & 2016 by Shiksha.com for my quality sessions to helped students and explore their horizons. Every year over hundreds of youth connected with me and get counselling & guidance offline or online.I regularly pointed out my thoughts and suggestion through Linkedin in terms of articles.
Ms. Greshma Momaya –  Trio World School
Greshma believes that – "For any child, life remains a sea full of rich experiences just waiting to be explored."
Read Story
Mrs. Shalini Mishra –  Sweet Angels International School
I started my journey as educator in 1995 in a school as primary teacher. My personal experience was not so positive towards quality of education we were giving to future generation.
Read Story
Mr. Harshwarddhan Singh –  Sh. P.S.M PUBLIC SCHOOL
मैं हमेशा ही बच्चों के सर्वांगीण विकास का पक्षधर रहा हूँ। बच्चों को पुस्तक शिक्षा के साथ-साथ सामाजिक जीवन की जिम्मेदारियाँ निभाने की शिक्षा देने की जरुरत है।
Read Story
Mr. Dheeraj Arya –  Translam Academy, Meerut
I feel immense pleasure and satisfied when during PTMs parents give positive feedback regarding students changed behavior.
Read Story
Mrs Rakhee  
Those people like me passionate about such things will continue journey with blessing and hope.
Read Story
Mrs. Rupa Bhattacharya – Managing Consultant
A battle against illiteracy. Starting from the toddlers to teaching high schoolers' every bit of the journey was a joyful moment.
Read Story
Mr. Amit Sehgal- The Scholars Valley
He is an expert and has conducted various Workshops / Training for Teachers. He has keen supervisory eye on Curricular and Co-curricular Activities through separate committee's members & look to their progress.
Read Story
Mr.Daljeet Singh – Principal, CT Public School
He is the Youngest Educationist Awarde, 2017. This award was given to him by *Mr. Joyanto* *Mukharjee* (Founder and C.E.O.of Tutor and Trained).
Read Story
Mr. Mohana Krishna Vissapragada – ZPP High School
I got very reputation from villagers they called me chinnamaster (little master) with love and affection even today.
Read Story
Mrs. Bhavdeep Kohli – Kohli Finishing School
I create brands to bring a new you from the inside to the outside for in life the art of creating first powerful impressions are very crucial ,because everything about you communicates.
Read Story
Mrs. Nihali Jain
"Education is just taking one idea and focusing on that idea whole heartedly by involving a team of educators, parents and kids, to accomplish the purpose of life". This is my mantra of change for the society.
Read Story
Ms. Nidhi Mittal
Myself founder principal of Chadha Public School having more than 22 years experience in the field of education also running hostel for underprivelidge girls having more than 150 girls of near by villages. Also running a Tatva Gyan community where we conducted Olympiads to promote Indian heritage.Apart from that I have attended many educational workshops and conferences of educationist also a an active member of Sahodaya modinagar complex with holding a prominent portfolio of Media Coordinator In the upcoming years we are going to provide maximum opportunity to our girls to shed their inhibition and help them to learn, grow and innovate.
Mr. SatyaDev Meena
I am Director of Happy Kids-An Innovative International Pre School. Our school is awaeded best pre school of the year award ISA Dubai. My Vision is to create a community where all children feel loved, respected and encouraged to develop to their fullest potential by Happy and Powerful Learning. As an educator, I am commited to educating and nurturing all students so they may grow academically, socially and emotionally.
Mrs. Gurdeep Kaur
I believe that we need to provide experiences which are a culmination of our times along with the newgen interests and requirements. Getting down to the level of a student and visualising the goal will ensure making lifelong learners.We need to be sensitive facilitators. Every educator also has a responsibility to prepare another set of educators who can carry their ideas along with an add on of the new ones. Soft skills and value Education is the need of the hour.We are looking at schools and work places in isolation and we will pay for it. Let's all get together and bridge this gap.
Ms. Neha Khanvani-  Popkorn Kids, Ahmedabad
I firmly believe that there are many ways where we can be the Change Agents and play different roles which affect children. As an educator I believe in every child and respect his/her uniqueness.
Read Story
Mrs. Bandan Preet Mahajan –  Genius Edutorial
DIDAC is one such platform for all the educators of the country wherein there is not only exchange of ideas and information but one also gets to upgrade one's skills with changing times.
Read Story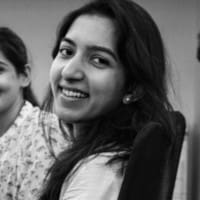 Ms. Radhika Sharma –  The School Social, Delhi
A young enthusiastic edu-preneur, Radhika Sharma strives to transform the school social space and engage students positively.
Read Story
A big Thank you to all Educators for your spirited participation & celebrating IDAEducatorsWeek with us! It has been a fabulous experience in getting enlightened with the exceptional stories of your contribution in imparting education & receiving your valuable opinions.
Follow us on 
The Educators Week shall be full of engagement activities, debates, discussions, fun-moments, story-telling, creating new walls of fame, rewards & recognition. Join us in #CelebratingEducators along with a network of 83,000+ eminent education stakeholders & earn your place at the #IDAWallofFame. 
We would love to hear your story of contribution towards bringing a positive change in the education & training sector or upbringing an individual's life.