By Dr. Indrajit Bhattacharya
Director, National Accreditation Board for Education and Training (NABET) – Quality Council of India (QCI)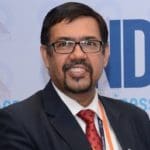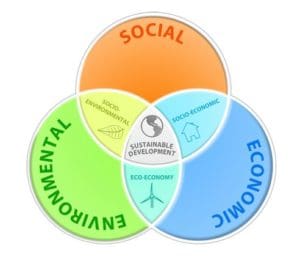 It is now well acknowledged that in order for India to reap the benefits from its demographic dividends; we must upscale the 'Quality Skill Development' initiatives with 'Speed'.
The 'Sharda Prasad Committee Report' submitted in early 2017 on the 'NSDC initiatives' on the efforts by Sector Skill Councils (SSC) has not been very encouraging. However, establishing of 'Kaushal Kendras' – Centres of Excellence (CoE) in Skilling is being carried out for addressing the Skill-gap challenge ; it is a capital intensive and time consuming proposition.
Further, it can be seen that so far our country has established over 13,500 Industrial Training Institutes (ITI s); 15% of it being set up by the government and balance 85% established by private players. Out of the total ITI s established till date, over 6500 has been affiliated by National Council of Vocational Training (NCVT) after accreditation by Quality Council of India (QCI) till 2016. The Mico Small and Medium Enterprises (MSME) sector employs about 110 mn. manpower in our country, second to the agri-sector. Also the ITI qualifiers have been the basket for the cheapest manpower providers for the MSME sector in the country. With the growing focus of the government for 'Make in India', 'Start up India' and 'Stand up India', it becomes more imperative to look at the quality aspect of ITI qualifiers in India.
While the ITI scheme under NCVT is under review currently; it is quite easy to identify the pitfalls in the system – which is the missing aspect of 'surveillance assessment' of the established ITIs leading to gaps in failing infrastructure and absence of quality teaching faculty and delivery system. In this scenario, the corrective action should logically be to implement back the third-party accreditation system and introduce regular 'mandatory surveillance system'; besides establishing an 'independent third-party rating system' in place.
Next, the Pareto's principle needs to be applied here which is a principle, named after economist Vilfredo Pareto that specifies an unequal relationship between inputs and outputs. The principle states that 20% of the invested input is responsible for 80% of the results obtained. Hence to quickly arrive at the required results of fast tracking 'Sustainable and Inclusive developmental initiatives' of Sustainable Development Goals (SDGs ) in our country ; the focus should be to financially incentivise the 20% of the top rated ITI s of the country, to scale up . The scale up for the top performing ITIs should be for enhancement of Trade Sectors, creating master trainers, towards faculty incentivisation and increased allowance for batch size. This would automatically lead to striving for non- performing ITI s to improve the quality deliverable.

Besides above , as 'Skill and Competencies' are disparate entities ; government's focus on 'Entrepreneurship development ' through 'Start up India' and 'Stand Up India' requires to be re-aligned to focus on development of Personal Entrepreneurial Competencies (PECs) in aspiring entrepreneurs typically from :
Existing small, medium and micro enterprises that have a track record of good business performance
Potential entrepreneurs with promising business ideas and high growth potential
Start-up companies with good bankable project proposals
Key institutions (Banks, Loan Guarantee Funds, Entrepreneur Associations, Investment Promotion Agencies, SME support agencies).
The above two step approach could possibly be a solution for 'inclusive and sustainable' fast track growth of MSME. As India is already racing against time for scaling up 'Quality Skill development initiatives' , it becomes imperative for the system to start rolling. This will have a domino effect on reversing the slow-down in the manufacturing sector of the country, leading to a progressive growth in the economy.
The weaving act between the qualifiers and employment opportunities needs to be carried out by the accredited (standardised) industry associations / Business Membership Organisations (BMO). These BMO's would need to be empowered for enforcement of Apprenticeship Act for channelizing right skilled worker to the right MSME.