By Mr. Ashok Pandey
Principal, Ahlcon International School, Delhi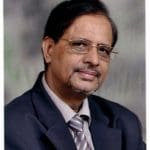 Former Chairman, National Progressive Schools' Conference (NPSC)
The education system in India is one of the most complexes in the world. We have made great strides in the universalisation of primary education, widening the access to education, improving gross enrolment ratio and in revamping Sarva Shiksha Abhiyan, a flagship programme of the Govt. to promote education for all. However, the enrolment in the higher education remains low at twenty-three percent.
The implementation of the Right to Education Act in letter and spirit remains another grey area drawing our attention. The problem is further accentuated by the fact that over 17 million children and adolescents are out of school, according to the recently released UNESCO eAtlas of out of school children. Over 10 million young people in India are in need of jobs at any given time.
The scenario, as it exists today, presents several options before us. It is imperative to broaden the secondary education landscape and enhance an enrolment in the higher education. Other concerns include the scope of courses available in alignment with the need of the contemporary world, vocational training, and skill development to ensure employability.
It is interesting to know that we produce far more engineers than we require and yet when it comes to recruitment, only a handful are found suitable, thereby presenting before us a bizarre situation. On the other hand, we are producing fewer graduates to take up issues about social development, environment, women, child, and human rights, sanitation, clean energy and smart habitation leaving a massive void in human capital formation.
Our young generations have minor incentives to pursue their passion and hence, they join the race to chase money, power and influence. Excessive focus on academic performance as against the excellence in human values, interpersonal relationship, creativity and innovation has created an unprecedented reality. Ron Miller, one of today's significant thinkers on holistic education, puts it succinctly, "Education today, is not a collaborative art of mentoring and nurturing the young, but a frenzied scramble to succeed according to some external measure of success."
I believe that our educational endeavours must take a direction based on a four-fold-thinking. One, it is beyond any dispute that one of the strengths that our children need to develop is to be firmly rooted in our eternal values of love, compassion, empathy, gratitude and care for the humanity. Second, we must focus on developing soft skills such as working in teams, collaboration, communication and ability to think critically. Third, Global competencies including an appreciation for different cultures, respect for diversity, a global vision and global citizenship are essential skills. Fourth, an ability to see a problem from the human perspective and relentlessly pursuing solutions that help the human cause.
There is another international benchmark to test our resolve and to fix our systems, including education, at the national level. India is a signatory to the UN Sustainable Development Goals (SDGs) to be achieved by 2030. The main thrust of SDGs is on providing inclusive and quality education, ensuring skills, competencies and decent employment for all.
This calls for people's participation, respect for media, freedom to scrutinise education and to establish independent institutions to hear grievances as observed by the Global Education Monitoring (GEM), 2017-18 report released by UNESCO recently.