By Shreekant W Shiralkar – Author of Book "IT through Experiential Learning"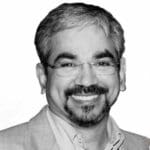 Introduction
Digitalization and communication technologies have driven the information age and are causing dramatic changes to all aspects of society, including education. Assimilation of Technology into education sector, on one side challenges the existing models, opens-up new horizons on the other. The stereotype Teacher and Teaching Methods are continuously challenged to update. The medium of delivery as well as the formats are rapidly evolving. Adoption of e-learning medium through the concept of Massive Open Online Courses (MOOCs) is gaining momentum. Other platforms like Khan Academy and YouTube channels too have been gaining popularity as parallel learning platforms.
To survive and thrive in the Information economy, the need to acquire knowledge, faster and deeper, is exponentially higher than ever before. Traditional teaching and learning methods are not adequate, effective and relevant. Many of the progressive Institutions and organizations have recognized these challenges and opportunities and have been integrating new methods and models of teaching and learning into their eco-system. One of the most popular buzzword has been Gamification, which essentially focuses on motivating the pupil to learn, by using a game or gaming elements in learning environment.
It is a well-established fact that games raise the level of engagement and interest of the pupil, thereby enabling higher participation in learning process. Games enable moving the learning from "PASSIVE" learning to "ACTIVE learning mode which is proven to have a higher knowledge retention rate. While the conventional teaching methods have low knowledge retention rates, the average retention rates for experiential learning solutions are as high as 80% to 90%. Great philosophers like Aristotle & John Locke too professed that raised engagement and interest contributes to faster and deeper acquisition of knowledge.
In the above said context, I have been propagating a Game-based-approach for learning premised on Experiential Learning. I have applied the approach to multiple scenarios that ranged from Academia and Educational Institutes to Industry and Organizations and Individual Soft Skill development. In each of the scenario, I found the approach producing excellent results. I observed the approach extremely effective, as it prompts learner to observe, both:
Things in the surrounding, and
What is going on inside her/him
This combination provides for a deeper comprehension on the subject and therefore longer retention.
It is important to mention that theories relating to the success of experiential learning are not new. In 1984 a professor of learning David Kolb published a ground breaking book called 'Experiential Learning – experience as the source of learning and development' and highlighted that adults learn best through discovery and experience.
I therefore imagine Game based approach to be a compelling proposition to deal with the challenges cited earlier.
Let me share a succinct summary of past 18 years of application of Game-based– approach for learning scenarios and situations, covering over 1,10,000 people in more than 25 different situations, spanning across the Academia, Industry and Individuals.
Academia
In early 2012, I was invited to design and deliver a course on ERP to MBA students, that was my first opportunity to apply Game-based-approach to learning in Education. In early 2015, I was invited as guest faculty to deliver a lecture on "Project Management" to a class of engineering students. In the past 3 years, I have been a part of many Faculty Development programs, where I showcased and established application of the approach to Teachers and Faculty members from Academia.
The outcome from each application of the approach in academia continues to add to my confidence on its Relevance & Effectiveness to Higher Education.
Industry
In 1999, I was core member of a team that played an important role in the IT- led transformation of the company. Adoption of new technology by stakeholders within a short time needed some innovative idea, which provided me situation for designing a virtual treasure hunt as a game.
I designed and deployed multiple games that enabled the top management of the company to understand new technology as also learn the potential challenges in its successful implementation.
Individuals
In 2013 and 2014, I designed and delivered sessions to students and corporates entirely premised on gamification. Feedback received for learning and acquiring soft skills was evidencing successful outcomes.
Conclusion
Observing the relevance & effectiveness of the approach for the academia, Industry as for the soft skills, sparked idea to author my book titled "IT Through Experiential Learning" and fill the void by bringing awareness about experiential learning and its application through games and provide resources for academia and professionals to apply, adopt, and deliver IT .