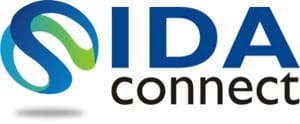 Registrations for IDA Connect Workshops at Worlddidac India 2014 are now open. Participants can register at http://goo.gl/TgscEx.
IDA Connect Workshops will be held at the Worlddidac India Exhibition from 10th to 12th September, 2014 in New Delhi, with the objective of empowering Educators (senior management & teachers) on various advancements in the education & training sector.
The workshops are created keeping in mind the various approaches to educational resources & solutions by the Education Institutions & educators to explore aspects in understanding the use and implementation of technological and various other advancements both internationally and nationally.
The Workshops shall provide in-depth, hands-on exploration of topics to meet individual & institutional, faculty development and technology needs.
Average duration of the workshop: 1 – 1.5 hours
The IDA Connect Workshop arenas will be a part of the main exhibition arena that showcases the best products & solutions globally for the Education sector. This shall be an ideal platform for educators to enhance their knowledge for practical & successful implementations of these & various other new age educational solutions.
Organisations conducting the workshop sessions include:
Pearson Education
British Council
Agastya International Foundation
Centre for e-Learning, Khalsa College, DU
NITTTR, MHRD
Christiani Sharpline Technical Training Pvt. Ltd.
UK Companies
Inter University Accelerator Centre (IUAC)
B-Kanae School
Atlab
Hindustan Times
Prior registration is required for participation to the Workshops and is on first come first serve basis.
To view complete details of the workshop, you may register and select your sessions at http://goo.gl/TgscEx.
For further details contact us at  [email protected].
We look forward to welcoming you to the IDA Connect Workshops at Worlddidac India 2014 in New Delhi.