Former Chairman, AICTE; Advisor to the Govt. of Andhra Pradesh and Adjunct Prof. in the National Institute for Advanced Studies (NIAS), Bangalore; Chairman, National Technical Committee, National Cyber safety and Security Standards (NCSSS)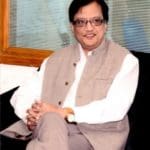 Indians invest in education of their children even when it is difficult to make ends meet. Not even a discussion is indulged in, before they do so. In a very marks driven system, even the children stretch their last vestige to make it to the so called top or even figure somewhere, where it matters. In this context, if they have to wait for finding a reasonable placement, they would feel cheated. In a system where the costs have been escalating and the available employment opportunities have been shrinking, the dichotomy barely passes muster. A mad rush trend, to acquire a degree or a diploma, even if it does not guarantee employment has to be reversed.
There are multiple problems that plague the system. Lack of quality, almost a single dimension learning paradigm that does not allow, any scope for lateral development are some concerns. The top issues of 2017 will undoubtedly include cost, Workforce development, creating an environment for competency based education, accreditation, assessment, Quality Assurance, Skills based education, leadership crisis, and the challenges of online education. We need to find answers to all these in double quick time if we have to salvage education and reach it to the pinnacle of quality and purpose.
Some robust student tuition fee funding models and scholarships are required if everyone has to be educated. Government would do well to create a corpus that has generous grants of CSR, the State, the Centre, philanthropy et al. that would provide soft loans. Education in as much as is deemed to be not for profit, must also be devoid of all taxes. With a host of regulatory agencies breathing down the neck, no level playing field available, achieving excellence would always be akin to swimming against the tide. An 18% GST on services would only be passed on to the last mile further raising the cost bar. A relook at GST levied on education may be in order.
Competency-based education (CBE) should receive attention from the Government as more schools / colleges dip a toe into these new waters. There is much to be done here. Few understand exactly what is meant by "competency", know how to measure it, or comprehend what can actually be done with a degree attained through such a process. The employers may like it, but Graduate Colleges may have reservations that must be addressed. Even the appropriateness of the term "competency-based education" is questioned by some as such programs are focused on the assessment of one's ability to apply learning already acquired rather than the attainment of new learning.
Assessment has become a major concern for higher education. Increasingly, regulators and accreditors are moving away from input models to outcome based models and even adaptive based learning models. They are further asking "What is the country receiving in return for the Crores being spent on higher education and how do we know if it is effective?" Learning outcome-assessment has become the basis for determining institutional effectiveness. However, the availability of valid, widely accepted tools and methods needed to determine learning and skill acquisition are proving hard to come by.
Online and blended Education is gaining ground for various reasons, cost of education and flexibility being the major ones. However increasing awareness of MOOCS and their limitations for certain audiences combined with a feeling of "enough already" will be the future to discuss. "SWAYAM" of the Government of India has the potential to reach the unreached. Content creation is an impediment in the spread and acceptability as an alternate form of information and knowledge gathering. New knowledge workers must be encouraged to fill this void. Initiatives of NeGD, like creation of knowledge centres in a chosen few meritorious institutions may be just what the doctor recommended. Entrepreneurship centres with Industry collaborations must be made mandatory in at least institutions located in tier I and tier II cities.
A network of CSIR, DRDO laboratories and research centres must be created which then must be thrown open to university students to also use and experiment. EME workshops must be made available for the experiential learning that our system lacks. Political astuteness and willingness must be shown to build universities that are designed on the Fraunhofer or the Max Plank models and not expending on creating more Deemed or Deemed to be or even private Universities.
Above all, forbearance should guide us in times when uncertain seas are still ahead. However, we can draw cheer from the resolve that our initiatives will eventually propel us to create better Universities with a sense of fortitude and farsightedness.