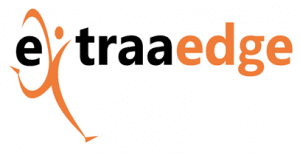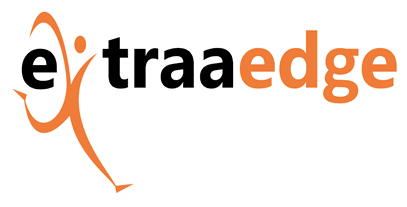 ExtraaEdge is Sales and Marketing Automation Software built specifically with Educational Institutes in mind. The company has been helping 75+ institutes across country to increase their admissions. Sushil Mundada, Co-Founder, ExtraaEdge shares his vision about the future of education and how their products and solutions are contributing in improving the quality of Indian education system.
1. What is your vision of transformation of education in the next 2 decades?
Applications of Artificial Intelligence, Block chain, VR/AR, Language Mobile Apps, CRM & Predictive Analytics for Enrolments & Big Data applications in measuring learning outcomes will be few trends in next at least 10 years.
The speed of digitalisation in education continues to increase, while demand for more focus on outcomes that truly matter is higher than ever. As new generation of education leaders i.e. the millennials are emerging amongst the cohorts they will drive more technological adoption across each & every aspect of enterprises.
I think as enterprises gather more data on 21st century learners right from acquisition to employment lot of new predictability data points & decision will be made. Lot of business models will emerge around that. With more mobile adoption & internet penetration we will also see a lot of shift from web-based to mobile based to VR/AR based.
Enterprises in education who are able to understand intent, behaviour, learning triggers, skills matched with jobs & peer gamified dynamics will be betting on the future. The final bet will be on "understanding contextual data" around #student's behaviour, #admissions, #curriculum & #employability. Gartner publishes a beautiful piece called "Technology Hype Cycle" wherein it predicts the technology trends that will emerge, gain popular adoption & subside.
2. Where do you see this change happening?
Any core technological changes have primary impact on the profit center first. For educational enterprise #learning outcomes & #admissions are the profit center. So we see lot of implications of above mentioned technologies in this space to start with. For e.g. companies like Byju's & Toppr are focusing at these core learning skills at a very early age with kids which conditions them to think about problems from the 1st principles. They use lot of gamification, AR/VR, visuals, leaderboards with a core mobile 1st approach. It will move up market to teachers' training, skills imparting, language learning & getting yourself job ready.
At ExtraaEdge we bet heavily that the $22.6 billion education market will go through a fundamental global shift because of 2 macro changes: (1) The 21st century learner does not follow a herd but discovery when it comes to choosing colleges & making a career choice (2) When the buyer i.e. students / parents move to discovery the sellers i.e. educational enterprises will make the same moves like understanding behaviours, intent, profiling & buying patterns which leads to conversions.
3. What is the main challenge that India needs to face to attain UN Sustainable Development Goals (UN SDGs)?
We believe girl child education is a major area wherein India needs to be working very hard. Much will come from Government initiatives like "Sarv Shiksha Abhiyan" & Beti Bachao Beti Padhao (BBBP) scheme for survival, protection & education of girl child. It is a joint initiative of Ministry of Women and Child Development, Ministry of Health & Family Welfare and Ministry of Human Resource Development. On quality education few areas where lot of work needs to be done are "teacher's training", "budget allocation & monitoring in government schools" & "gamification based plays across K-12 education". A kid learns to play cricket & sports so seamlessly so he can learn algebra & numbers.
4. Which innovation (in respective sector) in the last financial year has caught up your attention?
We are placing huge bets on power of "Data Science on Enrolments & Student Recruitment". With more educational enterprises going digital & discoverable, it opens tremendous opportunities in this space to optimise cost & measure what leads to conversions.
Other innovation that has caught out attention is "learning language apps", as India is a huge multi-lingual market for disruption. We see students will learn quickly in their local languages along with the written mastery in English.
5. Where do you see the role of Private sector (the sector you are targeting) in education in India?
India predominantly the higher education, vocational & test prep sector is driven by private players. The education CEO/CIO must focus on technologies that can improve education outcomes, leverage deep capabilities of data science, AI, AR/VR across learning, employability & acquisition. Investments & budgets should be allocated in technology as an investment for the future & just not meeting any tactical metrics. For e.g. Setting up robust CRM & Outreach programs can have & we have seen a tremendous impact on brand positioning for the future.