By Entab Infotech Pvt Ltd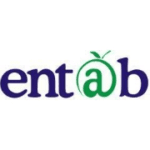 Various methods and technologies are adopted in education from the beginning of mankind's education. Today we are in an era of computerization and its utilization has taken space in every segment, similarly it has its roots stronger in the education segment.
School Management Software consists of mainly two areas that include School ERP (Enterprise Resource Planning) and Communication Tools
The school ERP software ensures 100% accountability of man , money and material; and communication tools brings all the stakeholders, such as parents, teachers, principals and management to a common platform where by seamless communication takes place. This ensures a greater level of involvement of every stakeholder in the holistic development of students.
The basic fundamental of having an ERP is to digitalize the data and have all benefits of digitalization. It is designed to take up the redundancy of data, where by the day-to-day task and intensive working of a school becomes simple, systematic and productive. This helps us to verify the data, analyse the data and project the future. It also helps the school authorities to take wise decisions and lead the team better, thereby ensuring better control on all tasks associated in the school education.
The major areas of the ERP start with the criteria-based registration for admission, maintaining records of students, their fees collection and accounting, examination results preparation, documentation, analyzing of their performance, library's media accounting, financial accounting, inventory of a school, staff's records and their salaries.
Communication tools are connected to the ERP, such as various portals for parents, teachers, principals and management , mobile apps, emails and sms for communicating on real time and to bring everyone to work for the betterment of their wards.
These communication tools bring all parents to engage themselves in the education of their wards on a regular basis and the PTM conducted in schools are ended happily. The regular communication are made to parents on assignments, circulars on regular functioning of the school, advisory circulars for health, weather, dressing, medical care, daily attendance, time table, exam date sheet and report cards. This also enables the parents to make fees online, send a message to their class teachers, some suggestions/feedback on various areas to school authorities, via messages through apps.