By M.M. Pant
Curriculum and Pedagogy Expert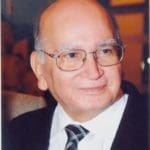 There is a huge gap between our desire and aspirations for education, and the ground reality. The general educational landscape of the nation is in a sorry state. About 800 Engineering colleges and 1000 teacher training Institutes have been closed recently. To be entering the 3rd decade of the 21st Century without these 2 professionals in adequate numbers is indeed very unfortunate. The teaching profession is in fact the mother of all other professions as well.
We have the challenge of preparing the country for the 4th Industrial Age driven by Artificial Intelligence, Machine Learning, Big Data and yes Robotics. This cannot be accomplished with an educational infra-structure rooted in the 2nd Industrial Age with some topping up from the 3rd Industrial Age.
Mukesh Ambani in one of the HT Leadership events proposed that the education sector empowered with mobile and data services and artificial intelligence could connect students in remote villages to the best faculty in the world and deliver personalized lessons.
Predictive modelling of the progress in learning, recommendation engines to identify the best courses, teachers and learning cohorts for a learner who is provided a chatbot as a 24×7 learning companion has the potential to rapidly move towards the goal of a high quality personalised education for all.
All these technological innovations in AIEd are a godsend to us in fulfilling a very important Constitutional obligation under Article 21A, as mandated by the Right to Education Act of 2009. UNESCO has since 1953 promoted the view that instruction in the mother tongue is the most effective for the early years. The multiple language directives are already in place especially in the tribal years. But implementation of these has been very tardy as the present model has its limitations.
But the developments in Machine Learning and Automatic Translation, converting speech to text and vice versa and Chatbots that could be constant 'learning companions' with young learners.
It is projected that one in three smartphones — roughly over half a billion — shipped in 2020 will have machine learning and artificial intelligence (AI) capabilities at the chipset level.
Apple, with its Bionic system on chip (SoC), will drive native AI adoption in smartphones. Huawei, with its HiSilicon Kirin 970 SoC, is second in the market after Apple with AI-capable smartphones.
The democratisation of learning with universalisation of education is now within reach. Next time you use an AI enabled Smartphone, you may be inclined to say "The future of learning is in your hands".