Interview with Aditya Shah, AVP, Marketing & Gifted Programme, EI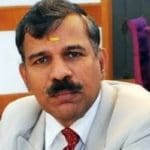 Educational Initiatives (EI) builds products that focus on large-scale learning, diagnostic assessment and personalized learning for students. It is best known for ASSET, Mindspark and Detailed Assessment. Mr. Aditya Shah, AVP of the company emphasizes upon the need of redesigning the education system to make students future ready. Here is an excerpt:
1. What is your vision of the transformation of education in the next two decades?
It's an undisputed fact that world is moving towards Automation! With this said, the future careers would be limited to:
a) Where you make machines
b) You do things that those machines cannot.
And if you carefully look at our education system, we are entirely out of sync with the same. We have to see that our children are not merely educated but also future-ready, which is now! That's the kind of transformation we need. We need the right blend of technology so that we don't restrict the learning within four walls, and boards and benches. Learning needs to go beyond this. So, what we teach, how we teach and where we teach has to align with where we are moving as a world, and that's the kind of transformation we need to achieve.
2. Where do you see this change happening?
I think schools, though a handful of them are moving towards a more skill-based approach to education. Schools like Riverside and Alt school New York are redesigning the way education has been imparted so far. These schools aim to make their pupils future-ready, using an excellent blend of modern means and pedagogy while anticipating their learning curve.
The future workforce needs are going to be very different than the classroom learning. It is going to be more skill oriented, and more and more schools need to understand that. I think with growing awareness among parent-students, this change will spread further. Five-ten years down the line, we will have schools with moving away from traditional learning method to more of open-environment, mentoring approach.
3. What is the main challenge that India needs to face to attain UN Sustainable Development Goals (UN SDGs)?
The significant part about the time we are living in is the knowledge is democratized. Knowledge is accessible to even the weaker strata of society through means of television and mobile phones. With the penetration of internet in India and smartphone been so accessible, the knowledge is now on the finger-tip. The challenge lies in applying the knowledge.
We are educating our children in terms of mastering a subject, but they would never know how to apply the classroom teaching in the outer world. If we could teach that- application of the knowledge, we will be making our children more efficient to survive in the global market.
4. Where do you see the role of Private sector (the sector you are targeting) in education in India?
In India, the inclination is more towards private schooling system. Unfortunately, parents are mostly driven by great infrastructure; marks, test, which doesn't add up to anything, just excellent report card. However, the schools need to stand up and say how we can add up thing that can make a great life. The private sector is more open to innovation and technology and has the edge over deciding the way schools can operate.
So far they have done great work and have contributed a lot in enhancing the quality of education. Also, the intent that the private players have shown has been far more aggressive compared to the public system. However, with state govt., central govt. gearing up there seems to be better intent from that side also. So if both private and govt. sector come together to set a goal in where we want India to be in terms of education, I think both of them will play an equal part.