Sivaramakrisnan V
Managing Director
Oxford University Press India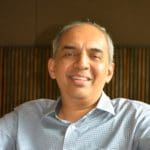 The Education system in India is witnessing a sea change with the learner being the key focus and learning outcomes the key requirement. This paradigm shift in the country's education system requires every teacher to take up new roles effectively through his or her own continual training and professional development. It is no more a matter of choice now and rather has become a necessity.
The subject of poor learning outcomes is a much-debated topic across various stakeholders of education. One of the prominent reasons among the several causes that experts point towards is the lack of the educator's ability to create an engaging and learning environment that emphasises more on 'actual learning' than the conventional 'memorising'. An educator or a teacher cannot be blamed entirely for this because almost all the prestigious examinations in our country are merely 'rote learning tests' which are not based on conceptual understanding and application of theoretical concepts.
The question which arises here is who will break this conundrum of rote learning which is leading to poor learning outcomes across most of the renowned institutions in India. The answer for this is a teacher, who is the principal pivot in the learning ecosystem of our country. This means acquainting modern-day teachers with the competencies and skills of the 21st century. It also involves augmenting their lateral thinking abilities through carefully crafted programmes and familiarising them with new teaching or learning pedagogies. According to the ASER 2018 report, just 68% of students in std V of private schools could read a textbook of std II in 2008. This decreased to 61% in 2012 and in 2018 it just saw a slight increase of 4% making it 65%. With the application of digital technology in education still being in its infancy, improvement in learning outcomes still seems like a daunting goal to achieve.
Implementation of technology in schools is hindered by the old dysfunctional system of imparting education.  Therefore, OUP has come up with a systemized solution to the subject of the professional development of teachers. It is based on our vast experience of training over 100,000 teachers annually through classroom training sessions. Last year, we launched the Oxford Teachers Academy (OTA), an 18-hour programme certified by the Department for Continuing Education, University of Oxford. This is our first step in the longer format of professional development of teachers.
In another effort, we launched a suite of seven asynchronous Online Teacher Training (OTT) modules (now expanded to fourteen modules) that focuses on specific areas and core domains of knowledge and transferrable skills. The suit keeps in mind the assessment, flexi-time and certification requirements for teachers. It also has expert videos along with real-time classroom shots that cover the actual Indian classroom situations. In order to further strengthen our offerings in this space, we recently launched Train2Transform workshops that are mainly designed to keep our teachers abreast with globally trending pedagogies and student-centric education delivery systems. Considering the scale of the challenge, we require complementary efforts from every stakeholder in education because the beneficiary of all this will be ultimately the students.