Mr. Amit Sehgal
The Scholars Valley, Dhampur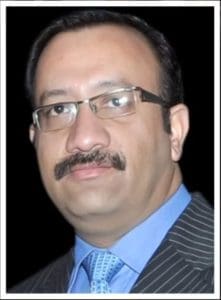 Mr. Amit Sehgal, originally belongs to the beautiful capital city of Uttarakhand i.e. "Dehradun", the city knows as the hub of renowned Schools, his all school & college education is from his home town, he is a Post Graduate in Mathematics with Bachelors Degree in Education from Kurukshetra University, he is a Masters in Computers with Two Year Diploma plus 1 Year Personality Development from NIIT, Dehradun and Delhi. He is the recipient of BEST PRINCIPAL AWARD & MOST EXPERIENCED PRINCIPAL OF THE YEAR AWARD from Haryana's Education Minister Shri Ram Vilas Sharma, also nominated for "BEST PRINCIPAL OF THE YEAR", at ISA Dubai. He has also worked in the capacity of a MENTOR in the Scholars for Change Campaign organized by IIM, Ahmedabad for ensuring the quality of learning projects produced and his main concentration is in Pre-Primary to Senior Education K – 12. 
Mr. Sehgal is also an author of General Knowledge Series Books for 1st to 8th Class for 2018-19 and Computer Science (6-10), GK's Supplementary Book for 2019-20 as an author, also he is an Educational Consultant for Computer Series (1-8) for 2019-20 to his credit. He has also got his articles published in nearly all National Magazines & Newspapers in English & Hindi written upon Teen/Youth, Educational Challenges and other societal issues including Teacher's Pride, The Progressive School, School – Education Journal, Brainfeed, Teachers Net, Teenager, etc. to name the few. He is the Editor of Sach Ki Dhwani a National Magazine published in Hindi & Punjabi and Editor-in-Chief for the IUEF Quarterly Newsletter for Principals.
Professionally he has devoted 2 decades in the education industry and carries a vast experience of 20 years out of which 12 Years he has worked as a Principal. 
He is a widely traveled person and has worked in many top schools & institutions of the country like G. D. GOENKA WORLD SCHOOL, GURUGRAM; DOON INTERNATIONAL SCHOOL, DEHRADUN, St. LAWRENCE INTERNATIONAL SCHOOL, JAGADHRI (HARYANA), GREAT MEN INTERNATIONAL SCHOOL, SAGAR (MADHYA PRADESH), SSD PUBLIC SCHOOL, HATHRAS (UTTAR PRADESH), DELHI PUBLIC SCHOOL, etc. and is currently heading THE SCHOLARS VALLEY, DHAMPUR as a Principal under his leadership the school has gained enough amount of popularity in the region and respect in parents & students heart. He has also taken the school to high standards and brought the school to a high level of excellence at par with the known schools of the country and took it to achieve "BEST EMERGING SCHOOL AWARD" & "Award for Excellence in Pedagogy" of the District.
Mr. Sehgal has a wide knowledge of CBSE norms and its Affiliation Bye-Laws, he also remains the CBSE Observer for the 10th & 12th Boards Exams. He is an expert and has conducted various Workshops / Training for Teachers. He has a keen supervisory eye on Curricular and Co-curricular Activities through separate committee members & looks to their progress.