Mr.Daljeet Singh
Principal, CT Public School,
Jalandhar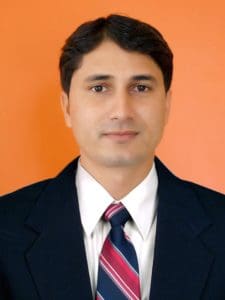 Mr.

Daljeet

Singh is the Principal of CT Public School, Jalandhar and National Secretary of International United Educationistics Fraternity  "IUEF"(Largest Group of Educators in the World.)  He is M.B.A, M.Com. and B.Ed. A firm believer in inclusion in education, Mr.Rana has given his precious fifteen years as a HOD,   Co-ordinator and Principal in various renowned schools in India.
As we know that a beautiful song is never forgotten as its melody always lingers in a similar way Mr. Rana has given reasons to society to remember him. Words will fall short to explain his contribution to the field of education. He is the  Youngest Educationist Awardee, 2017. This award was given to him by *Mr. Joyanto* *Mukharjee* (Founder and C.E.O.of Tutor and Trained). Mr.Rana proved his passion for work by writing a series of English Conversation and Life Skills books and Commerce books. He has excelled in the art of learning and he believes that learning never ends and it is due to his leadership only that school has got best secondary school award by ScooNews Magazine (2017-18)and Best School Award by Digital Learning (2016-17)(2017-2018). He is an Expert Committee Member, part of India Didactics Association (IDA) Energia well being Pvt. Ltd. Senior School Consultant certified trainer, panelist in Smart Circuits Innovations Pvt. Ltd., Certified Senior School Consultant, You Can Foundation (member of Board Council), Coordinator of training and consultant unit of Centre for Educational Development (CED), Recently received Best Progressive Award 2018 by CED, Top School of India Award 2018 by Digital Learning, CEO Handwriting Trainers Association of India, Chief Educational Advisor in Wednesday Times  Carrer Guide a National Magazine, etc. are few of his achievements which all again brought laurels to not only him but also to school. In recognization of his excellence in the.  field of spreading quality education Mr. Rana was latest awarded by Social Excellence Award by Beaker Talk.