Mr. Harshit Bansal
Abhinav Group of Schools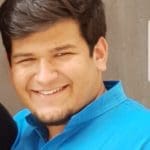 This is Harshit Bansal, Director, Abhinav Group of Schools.
I have a passion for learning and teaching.
Sharing a small story about how we as educators need to attack the curiosity in the brains of our lovely children, right from elementary education.
———-
A grade III computer subject syllabus talks about internal parts of the computer like RAM, ROM, Hard Disk, Power Supply, Motherboard, etc. We have this trend of hands-on learning and whilst this chapter(computer class) was going on in the classroom, we opened up a CPU CABINET, and physically showed all the components of a computer to the students. One boy, Aditya, very curious about computers learned about the parts very keenly.
He went back home, told his parents and his younger brother studying in Pre Primary(Age-> 4+) about what he saw in the computer lab. The next day, Ayush, the younger brother of Aditya, comes running to me and says, "Sir, When will we get a chance to see the insides of a CPU Cabinet?".
—–
The primary kid has nothing to do with RAM or ROM or for that matter of fact, any part of the computer.
But it was his curiosity level, that reached heights that he was eager to see and learn, that what is actually there inside the CPU Cabinet.
We arranged for our Pre Primers to have a look at the inside of the CPU Cabinet, and you should have seen the anxiousness of learning on those innocent faces which strives me each and every day to be better than what I was Yesterday.