By Vinita Rikhi
HOD (Humanities and Social Science), ASN School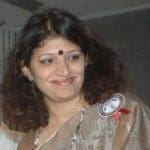 Education is the most important facet for the all-round development of a student that enhances intelligence, skills, knowledge, and creates awareness about various realms of knowledge and analysis.
While working with the global scenario, it has been realized that Indian education system increases the information of the student but somewhere botched to make eternal changes in the student growth. Delineations of education are being modified according to the global scenario.
To make our children the asset for the global world, it is required to work on meta-dynamism like cognitive, psycho-motor and effective spheres. The need is to bring coherence and synergy in educational spheres for innate development in ethos, spirituality and intellect, and tech competence.
We are determined to acquire and maintain a framework based on capacity building for teaching faculty, using diversified pedagogy for teaching-learning process, encouraging creative patterns which promote positive behaviour and applying the educational infrastructure to boost innovation.
Our core institutions like DOE, NCERT, CBSE, COBSE, NIEPA are working on various areas for the all-round development of students and for bringing myriad development in teaching – learning processes. Multilateral planning is also in process for the new education policy. But there is again a dire need to enhance the dynamism of school education at various arenas.
Certain facets need to be incorporated for the holistic development:
• To provide real life skills to the students
• Aligning three components of learning based on knowledge and skills, instructional strategies and assessment patterns of education in a dynamic process
• Combining of knowledge with the pragmatic and empirical spheres
• Opportunities for new avenues and domains
For the cognitive development:
• Explicit new models of thinking
• Augmentation of trans- disciplinary, virtual collaboration and cognitive management
• Adopt a curricular approach that treats knowledge in a holistic manner and creates exciting opportunities for different kinds of interfaces between the disciplines
• Promote creativity, aesthetics, and critical perspectives, and enable children to draw relationships between past and present, to understand changes taking place in society
For the curriculum modifications:
• IITS and IIMs, medical colleges and other academic domains need to broaden their curriculum framework (Mutual collaboration of industry and school education)
• Curricular reform must include compulsory exposure and engagement with different kinds of work, in the form of summer jobs or internships, according to the circumstances
• There should be room for the use of local data and resources to make the knowledge covered in the syllabus come alive as experience
• Flexibility is important for creativity; perhaps we should introduce one hour per day for creative activities at a junior level
• Nurturing holistic development
• Belongingness for the school and community
• Structural inclusion of values of Vedas, Upanishads in the system with mingling of modernized culture
• Coherence of professional education with the main curriculum
Education is based on the triangular relationship between students, teachers and resources. While framing policies, we need to understand their issues to ensure easy, concrete and productive learning.
With regard to the changes desired, we came across the views of senior secondary students who are appearing for competitive exams, such as:
• Should be taught as per their interests and capabilities
• Education should develop independent and creative thinking among students
• Learning by doing approach should be adopted
• Focus should also be on non-cognitive areas of learning
• Creative activities, such as arts, music, dancing, etc. are cut down due to the burden of the curriculum whereas in the coming years we would need to use this information in a creative way to solve real-life problems
• Increase marks of practical so that students should get hand on training
• The syllabus must incorporate new inventions
• Seminars, awareness programs to explore dynamics of knowledge
• Inter-University Centres to support research
• Re-writing of the lab manuals
• In this country, many students are victim of an unrealistic, pointless, mindless rat race. These competitions and rote learning do not only crush the creativity and originality of millions of Indian students every year, it also demotivates brilliant students
• Reward creativity, original thinking, research and innovation
• Our education system rarely rewards what deserves highest academic accolades. Deviance is discouraged. Risk taking is mocked. Our testing and marking systems need to be built to recognize original contributions, in form of creativity, problem solving, valuable original research and innovation.
• Personalize education – one size does not fit all. Assembly line education prepares assembly line workers. However, the drift of economic world is away from assembly line production. Indian education system is built on the presumption that if something is good for one kid, it is good for all kids. Some kids learn faster, some are comparatively slow
• Need orientation of parents for liberal thinking like they pressurize to excel in academics, to become future doctors and engineers, leaves little scope for the overall development of children and has obscured their thinking power.
• In the present era, the children have access to the Internet. They can immediately Google whatever questions or answers they have to find. Therefore, the infiltration of different subjects in the minds of school children must stop.
• The quality and standard of education should be raised so that the children need not go abroad to study.
Education is definitely important in one`s life. A gift of knowledge can bring us to the top of our dreams. We should always remember that getting a good education is imperative in today`s society as it is a foundation of our successful future.