VOL – 4 | ISSUE – 12 | JULY 2020
7 COUNTRIES, 7 LEARNERS,

1 VOICE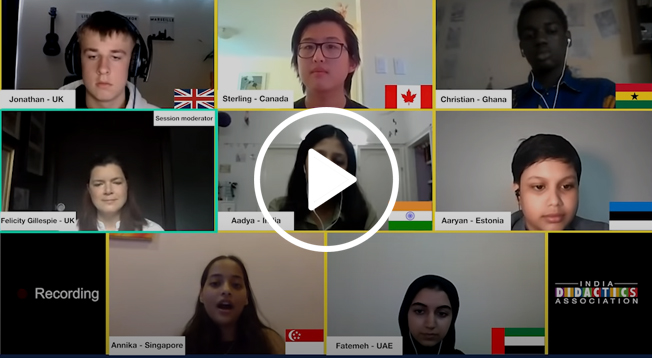 Connecting Students from across the continents discussing about their perspective about impact on Education due to Covid 19.
#VoiceofLearners   #UnitingForEducation
IN THE SPOTLIGHT
These students made the world's first 100% eco-friendly vehicle – a bamboo car that runs on electrical energy.

When brilliant young minds come together with a target in mind, great things can happen
INDUSTRY
NEWS
Higher Education

B-schools face a moment of reckoning
Aakriti Bansal and her batchmates organized
themselves into Telegram and WhatApp groups soon after they joined an MBA… Read More

'Higher education will collapse': Management body tells Haryana education minister
Opposing the proposal to pull teaching… Read More
K-12 EDUCATION
CBSE begins post-result tele-counselling for Class 12 students and parents
The Central Board of Secondary Education (CBSE) has released class 12 result today and therefore…Read More
SPORTS IN EDUCATION
How sports is essential in education and can be a future profession too
Sports or Physical Education is an integral part of a person's overall well-being and is imperative…Read More
LEARNING

Gujarat: To promote natural farming Governor to chair webinar with govt
teachers
A letter issued by the state education…Read More

9 online courses to help you learn a foreign language within days
Thanks to technology, several foreign language experts and teachers are available on a click… Read More
'Children in 62% surveyed homes discontinued education amid pandemic'
The assessment said that 14 per cent households did not have smart phone or required internet… Read More
TECHNOLOGY

NITI Aayog Atal Innovation Mission
Launches App Development Module For School Students
The app development module has been jointly developed by NITI Aayog and an Indian…Read More

Google announces partnership with CBSE to train 1 million teachers on digital tools
Google​ pledges support to grow India's digital economy towards affordable access, solving for local needs, empowering SMBs and AI for social good… Read More
POLICY
Indian students concerned about deportation, dropping out semester as US announces new visa rules
According to a recent report of the Student and Exchange Visitor Program (SEVP), there were…Read More
GLOBAL
NEWS
HIGHER EDUCATION
Universities are key to achieving sustainable development
Universities have demonstrated to the world during the COVID-19 crisis why their expertise matters…Read More
LEARNING

Ten million kids 'may never return to
school' after virus
A report by Save the Children says the economic
fall-out of the crisis could force an extra…Read More

U.S. Education Chief Devos Downplays Risk of Opening Schools
The top U.S. education official downplayed the risk of reopening schools in the fall… Read More
TECHNOLOGY
How 'XR' could transform learning in a socially-distanced world
Over the last few months, the very fabric of society has been reimagined – from the way we work… Read More
POLICY
US temporarily suspends H1B visa: What does it mean for Indian students and employees?
With US temporarily suspending the H1B visa, Indian students and employees are getting anxious… Read More
LET'S CONNECT
To stay connected with the latest in Education & Skills Sector and be a part of formulation and dialogue on the norms & policies you must connect with us on our Social Channels.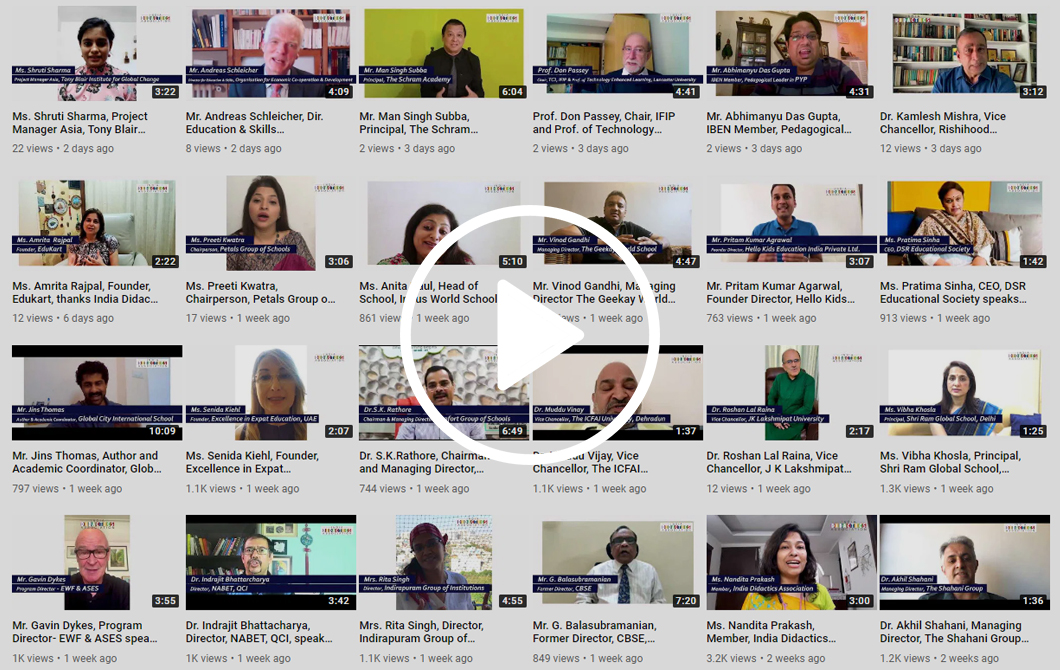 To explore and benefit from exclusive content on education and skills sector, subscribe to India Didactics Association Youtube channel.
EdInsights is an IDA Initiative.
To contribute original articles, blogs, opinions, suggestions on Education and Skills,
please write to hina@indiadidac.org
| | | |
| --- | --- | --- |
| 422 – 423, DLF Tower A, Jasola District Centre​, New Delhi – 110025 | +91-11-46535555 | ida@indiadidac.org |
© 2020. India Didactics Association. All Rights Reserved.
Disclaimer : The above material is the combination of content curated by IDA team and syndicated links. These external links are being provided for informational purposes only and lead directly to the source page. Although every effort is made to ensure the external links are accurate and up- to-date, we bear no responsibility for the maintenance and authenticity of the content of these pages or for that of subsequent links.