VOL – 4 | ISSUE – 13 | JULY 2020
#VoiceofEducators #TheTeachersCorner
Connecting Through Crisis – Bringing Teachers Together During COVID-19
By Xan Northcott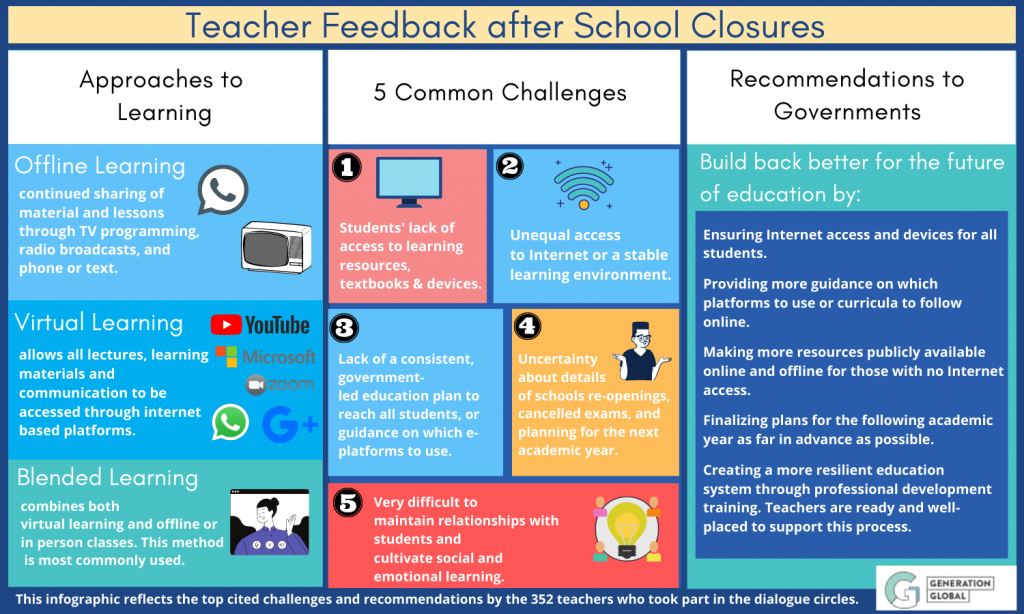 Read Latest Blog
DIDAC INDIA 2020
IN THE SPOTLIGHT
How training in education is important?

The school management must pay attention to the training and professional development of their staff for providing moral education and well-reputed to their organization. Because the best you will spend on teachers, the best you can serve the community
INDUSTRY
NEWS
HIGHER EDUCATION

Mahindra Group launches university for interdisciplinary learning
The 130-acre, multi-disciplinary campus in Hyderabad will
offer undergraduate…Read More

Seven higher education institutions in India introduce AWS Educate cloud computing curricula in mainstream college education
The cloud computing content will be offered… Read More
179 professional colleges shut down, highest in last 9 years
Progressive closure means the institute cannot admit the students for the first year during the academic year… Read More
K-12 EDUCATION

School Girls in India Discover Earth-Bound Asteroid
Two teenage girls from India have discovered an Earth-bound asteroid by poring through images…Read More

CBSE Class 12 Results: 370 JNVs With 100% Pass Percentage, Best Performing Schools In India
Government-run Jawahar Navodaya Vidyalaya… Read More
Executive Education Programs
Pandemic set to take a toll on executive education programmes
Leading corporates such as Tata Steel and RPG Group said they have no plans to send their executives and senior… Read More
LEARNING

The Challenge of Schooling India's offline millions
The challenges need to be won over and the gaps need to be bridged between the poor, middle class and rich…Read More

Managers must learn skills that can't be replaced
The corporate world needs to prepare students, the youth of the nation to face and conquer every uncertainty… Read More
Technology
How Important Is Technology for Education In India During The Pandemic?
A tech-enabled education system will be a pandemic-proof solution, that can also be something that can continue… Read More
Policy
New Education Policy 2020 Highlights: School and higher education to see major changes
Union Cabinet on Wednesday approved the National Education Policy 2020, paving way for transformational reforms… Read More
GLOBAL
NEWS
K-12 EDUCATION
Department of Education Launches Rural Tech Competition
The $600,000 competition will advance technology education in rural high schools with innovative methods… Read More
LEARNING

Flexibility needed to maintain teacher training during coronavirus
A recent study suggests teachers who practice online teaching and are virtually coached see significant…Read More

GAO report: Two-thirds of nation's schools lag on accessibility
The most common areas in which the federal agency observed accessibility barriers included restrooms… Read More
How to Improve Remote Learning Experiences
When educators implement remote learning, they should embrace a team approach and not try to replicate the… Read More
TECHNOLOGY
Big data in education: transforming teaching and learning
To cushion the effects of the pandemic, the education sector has been forced to radically transform overnight… Read More
POLICY
US says no new foreign students allowed to enter the country if all classes are online
A week after revoking sweeping new restrictions on international students, federal immigration officials on Friday… Read More
SOCIAL CONVERSATIONS

Join our
SOCIAL
channels to
voice your opinion!
LET'S CONNECT
To stay connected with the latest in Education & Skills Sector and be a part of formulation and dialogue on the norms & policies you must connect with us on our Social Channels.
EdInsights is an IDA Initiative.
To contribute original articles, blogs, opinions, suggestions on Education and Skills,
please write to hina@indiadidac.org
| | | |
| --- | --- | --- |
| 422 – 423, DLF Tower A, Jasola District Centre​, New Delhi – 110025 | +91-11-46535555 | ida@indiadidac.org |
© 2020. India Didactics Association. All Rights Reserved.
Disclaimer : The above material is the combination of content curated by IDA team and syndicated links. These external links are being provided for informational purposes only and lead directly to the source page. Although every effort is made to ensure the external links are accurate and up- to-date, we bear no responsibility for the maintenance and authenticity of the content of these pages or for that of subsequent links.