Pratima Sinha
CEO DSR Educational Society
Hyderabad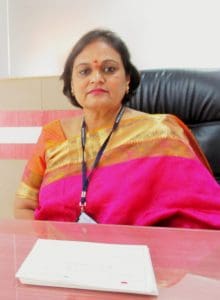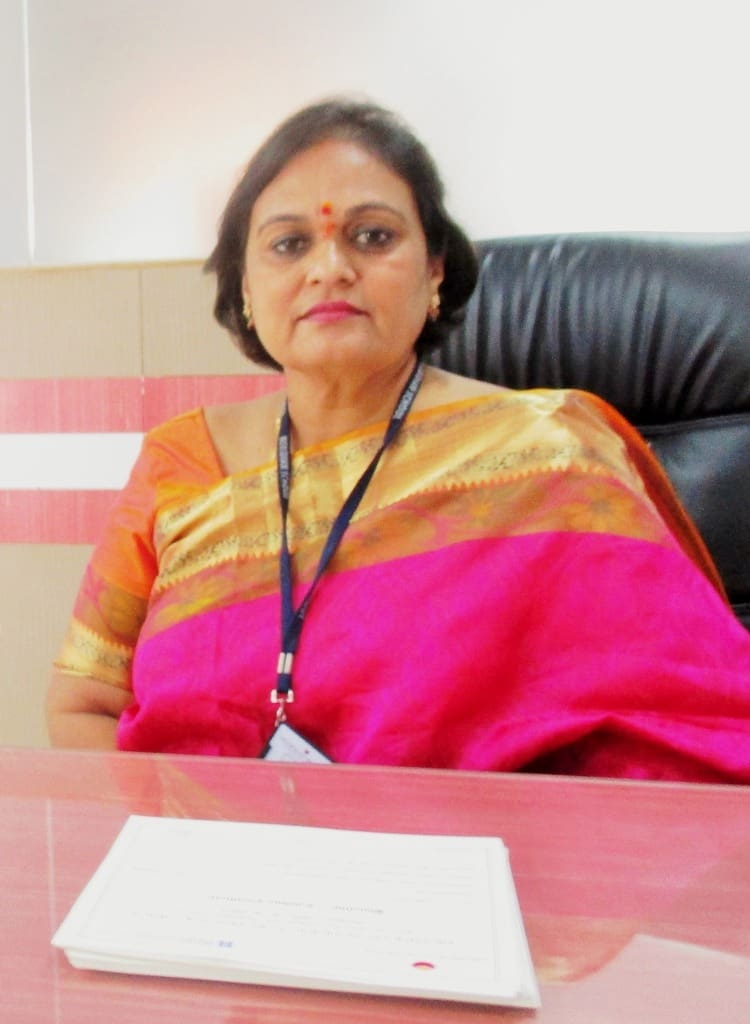 "I regard the theatre as the greatest of all art forms, the most immediate way in which a  human being can share with another the sense of what it is to be a human being".   This quote of Oscar Wilde has always inspired me to connect human values with theatre. It is said that drama is the center of existence and we are nothing but mere puppets playing different roles through different phases of our lives – some natural and some acquired. As we play along we learn the different nuances of life.
During my teaching career, I have always connected teaching with my passion for theatre and had seen wonderful results. What would any teacher aim for? The attention and involvement of the students, the learning outcome to be aligned with the objective and if one is able to achieve it through theatre then why not?
The new movement in education, which has introduced the concept of child-centered education and integrated approach to learning is being adopted by schools, different learning styles are kept in mind thus giving an equal opportunity to each and every child to learn and understand in his/her style. This enables the educator to explore wider and varied avenues of teaching.
Drama is a wonderful method, I would say the "play and fun way" to education. It is an extension of  'constructive play', using different kinds of cerebral and physical activities. In fact in my opinion it is the most significant model of learning to enhance communication skills, encourage positive self-esteem, assist in  decision-making and increase self-confidence, all the skills that are prerequisites for effective learning
The drama also helps in conveying a message, creating self-awareness, exploring issues and understanding the value of cooperative learning. It helps children to think about their individual or social problems thus making it very easy for them to express themselves more effectively in any situation.  Exhibiting the experience of the real-world as well as creating their make-believe world and more importantly to learn how to influence others and how to put themselves in other people's shoes is learned well through drama.  Dramatizing has the potential to empower the students and give them many opportunities to have pride in their work. It teaches them responsibility, problem-solving, management and directing proficiencies and gives freedom of expression.  The many activities of teamwork help the students to develop organizational skills and to think on their feet. Overall it helps in overcoming the so-called "stage fear". 
Theatre can be easily woven and blended into all types of curriculum, age groups, languages, subjects and art forms.  Drama and Teaching Math by Mark Wahl is a fascinating article. Mark Wahl writes that "In my dreams the mathematical entities I was studying would begin to animate, Alice-in-Wonderland style, becoming people with mathematical traits".
Teachers open to new ideas and a positive attitude can use theatre successfully as an important teaching aid. For that, the teacher needs to allot some time in the daily schedule for theatre activity and plan effectively. I had always used drama as a major aid in my teaching with the result my students were always very confident, expressive, strong in subject concepts as well as social skills. I strongly suggest that a teacher should join theatre workshops so that they lose their own inhibitions as well as understand the various nuances of theatre to utilize it as an effective teaching tool. The teacher can easily understand and know the child well according to the choice and preference of his role in the drama, the body language, the expression, the knowledge of life situations he/she has experienced.
According to me, theatre should be made a compulsory co-scholastic activity in schools and not an after-school club activity where only a few students get an opportunity to participate. The school library should be flooded with books and journals on theatre. Teachers should be encouraged by the management to take the students for good plays put up by professional theatre groups. Regular workshops should be organized for the teachers as well as students. Dramatic Society can be encouraged in the school.
Generally, it is said about 'drama work' that requires a huge stage, costumes, makeup, lights and lots of rehearsal in a short big budget. I feel if the school has a clear learning objective, a good theatre planner plan, a group of enthusiastic children and teachers as well as an empty space in or outside the classroom. Good enough to initiate theatre activity.
Teaching through theatre and role-play is also working so well for teachers in the new normal of online classes. Students are responding with great enthusiasm as it gives them some relief from just sitting and listening. They get to participate and showcase their acting ability and it gives scope for experimentation.
In retrospective the teacher needs to look back and think what is more effective  – a short time rote learning experience which helps in caging the imagination and creativity of the children or helping the students perform better in academics along with imbibing the right values and giving the freedom to the child to express themselves in their own way, giving them choices and making them independent. Learning that is for a lifetime.