By Prof. Shrihari Prakash Honwad
President
Sir Padampat Singhania University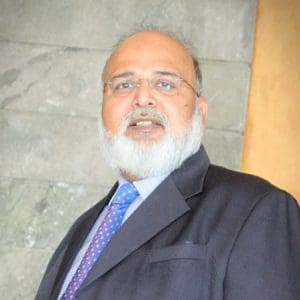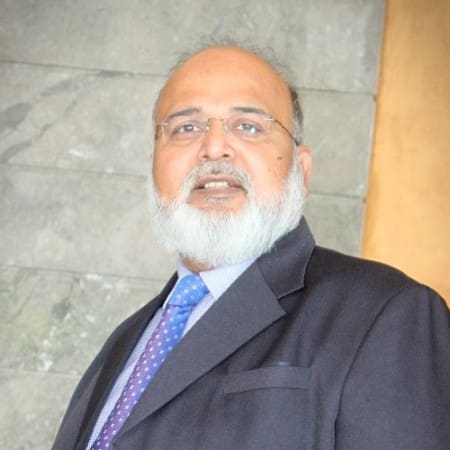 The New Education Policy of the Government of India envisages sweeping reformative changes for higher education. While there are several intellectually stimulating discourses published both for and some cautious and possibly a few against the reforms. This article is neither a comment on the New Education Policy nor an explanatory note on some of the reforms. This is just an attempt by the author to visualize a New University for New Education. This should be read keeping in mind that something new is required and imagining if this is the new thing that would be delivered.
Among several assumptions a notable few would be that the regulators would turn facilitators, the universities would have greater academic autonomy guided by their Academic Councils, the autonomy would be percolating to both teachers and students who would enjoy the fruits of autonomy. Industry and employers would also change and while there would be regular employees, their numbers would decrease and a lot of work would be projected and performed by Gigs consisting of persons with relevant skills and knowledge base required for the work. These Gigs would keep forming and dissolving for every project and its elements would then choose to be parts of a new Gig or take a break for up-gradation of skills or just a vacation. Even the universities would be affected by this transformation. Let us, therefore, see how these things develop in a New University for a New Education.
Let us see first the students at this university. There would be some students who would enroll in some time-bound regular programs where more than half of the decisions are automatically made with the choice of Program. The remaining part would be built by each student alongside progression from one academic time unit (semester/trimester) to the next in a rather dynamic fashion and demand continuously newer knowledge and skills be made available through appropriate course work or internship or short term on the shop floor training or a short-term course etc. Then there will be students who will register only for some of the courses offered by arguably popular faculty. These courses would have a mix of regular and temporary students. There would also be groups of students who come in for a specific skill/knowledge on demand and these demands would be posted continuously and freelance trainers/tutors would put in their interest to run the short term academic Gig and both would converge on to the university which can offer infrastructure and academic design for such a creative skillset or knowledge packet and put it in measurable units of effort, say credits. The outcomes and rubrics would make such a creative academic Gig suitable to be opted for by regular students also. The fantasy around students can continue, however, the article needs to be restricted to finite words.
Let us now move over to faculty, the university would have all kinds of faculty of all ages. There would be a section of the university which would have been reserved for faculty up-gradation to new technology where continuous faculty would be passing through. They would probably be trained by Industry nominated or Gig trainers, but likely some of the students may find remunerative employment. Faculty would be continuously developing course material as technology and knowledge both grow at a mind-boggling pace. Would these faculty be doing research? it is likely that a separate set of professors would be dedicated to doing research with individuals moving from one group to another at convenient intervals. It might look nightmarish for the faculty functioning in today's environment, but just extrapolate from COVID 19 situation and how teachers willing or otherwise had to embrace change. There would be some of the invariant and more or less unchanging knowledge but such knowledge is likely to be disseminated through online asynchronous mode in a practically unmanned, but supported with Artificial Intelligence tools, mode.
Special counsel on demand may be required, but personally, I doubt AI will take over such needs eventually. Even regular course work would be through synchronous, asynchronous, hybrid mode with students possibly coming together for only group tasks, etc. Technology will, of course, help faculty capture every aspect of student effort and grade the outcome. Faculty would also constantly move to industry and so also people in the industry move into academics. This would be more prominent and frequent in the form of Gig teams. There are clear indications of the examinations which evaluate memory and to a certain extent, understanding would be automated and would have to be made available on demand. In fact, it would not be surprising that all results are captured in a digital locker that moves with the student and faculty, and possibly all transactions are through this single or multiple lockers. I am sure the knowledgeable would say Bitcoin! It is indeed difficult to even imagine either the complexity or ease with which such complexities would become part of our life. Individual craft and creativity would seem redundant but I am an optimist and I feel the technology would afford the time and peace needed for such skills to thrive. Eventually, it would be training the mind to adapt to the circumstances and enjoy rather than suffer.
Then the university itself, would there be buildings? Yes of course. But a lot would be digital (cloud?) infrastructure and extensive use of virtual reality to perhaps replicate the effects of an appropriate environment for learning. I have a feeling there would be those who would want to attend an online synchronous lecture in a classroom and there would be those who would want to deliver one in a classroom. With time, however, teachers may have specially designed but time-shared offices to deliver these sessions live or record some sessions for future use. There would be an extensive team of designers who can help teachers translate their ideas into either animations or virtual reality and help build learning tools, improve them year on year, etc. In view of the learning environment, one of the things likely to happen is the slow disappearance of differences between the Library, Cafeteria, and other student lounges. There would be zones of individual occupancy and team occupancies where higher decibel levels would be permitted. Laboratories, particularly sophisticated equipment, would be isolated wherever necessary. A lot would be on simulated or virtual reality mode and some necessary physical equipment for skilling may be there. However, these would slowly disappear as their utility would be redundant as automation takes over. One can take a program to program comparison of what would be relevant and how long. But it should suffice to say that a lot of universities would look very different from what they look like today.
Regulators would have to give way to independent accreditors. While regulators play a very important role in monitoring the academic systems. It would be a transformation