VOL – 4 | ISSUE – 8 | MAY 2020

IN THE
SPOTLIGHT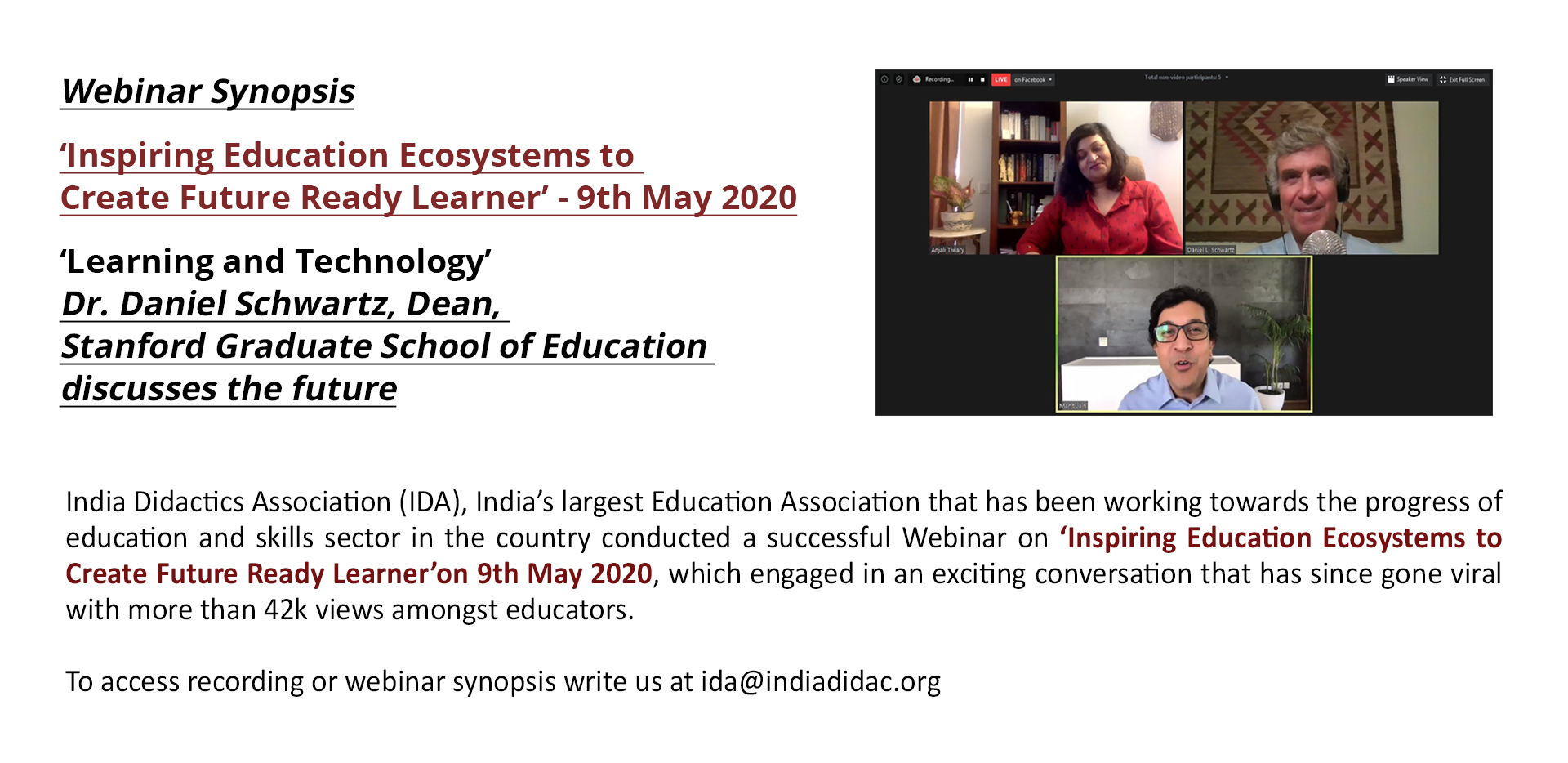 EDUCATORS'
GALLERY
Listen to eminent education leaders sharing their valuable inputs and experiences on how the education sector can cope with the changing times amidst the outbreak of #Covid-19
Ms. Ritika Subhash, Director, Mangahigh Mathematics, applauds the efforts made by educators around the world for upskilling and reskilling towards building adaptability to an entire new course of education.

Ms. Anupa Gnanakan-Sundaram, Director-Education, ACTS Group of Institutions gives us an insight into the changing world of education and how it has opened an entirely new chapter for the global education sector.

Dr. Anjuli Ahooja, PhD (Semiconductor Physics) Faculty (Physics/AP Physics) Appleby College Canada, Former President Elect and Vice President, Science Teachers Association of Ontario, Canada – shares her valuable insights on education during covid-19.

Prof. Don Passey, Chair, IFIP and Prof. of Technology Enhanced Learning, Lancaster University speaks about the various aspects of life that have been affected by the current scenario.

EDUCATORS'
CORNER
HOW TO KEEP SCHOOLS SAFE – A POST LOCKDOWN STRATEGY

Children tend to spend most of their time in schools and other childcare settings. Schools and educational institutes hence tend to establish an…
+ READ MORE

THE FUTURE OF DESIGN EDUCATION
IN INDIA
The application of design in India is decades old. India with its rich culture and a well-established craft tradition always had art and design…
+ READ MORE

IS SCREEN TIME GOOD OR BAD FOR YOUR KIDS?

Education industry is going through unimaginable times. Whole world is fighting against the COVID-19 pandemic that has already taken a considerable…
+ READ MORE

ONLINE EDUCATION TAILOR MADE FOR LEARNERS WITH LEARNING NEEDS

The COVID -19, long disaster break, when we all are home and distant from our learners for a long period. Looking at the current education trend…
+ READ MORE
A COVID-19 INITIATIVE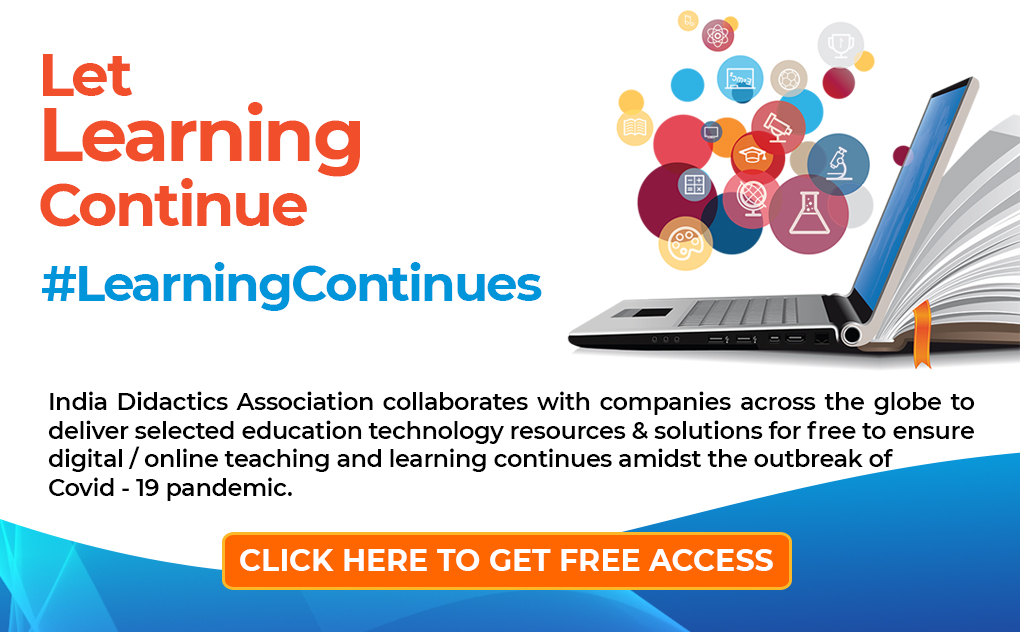 INDUSTRY
NEWS
LEARNING

CBSE Called Lockdown 'a Golden
Opportunity For Education': But For Whom?
In light of the COVID-19 lockdown, when the country came to standstill, CBSE released…Read More

CBSE Releases Guidelines For Compulsory Art-Education & Art-Integrated Learning
Central Board of Secondary Education (CBSE) has released guidelines for implementation… Read More
TECHNOLOGY

The power of Microsoft Teams: our commitment to enable business, learning, and healthcare continuity
In the eighth week of the nationwide lockdown, we
have started embracing new ways to…Read More

UK education tech firm expands online courses in India
A UK-based education technology company has announced plans to expand its online courses available… Read More
Admissions/Examinations

As advised by Union HRD Minister, CBSE provides an opportunity to all the failed students of class 9th and 11th to appear in
a school-based test again
In view of the unprecedented circumstances of Covid-19Union Minister for HumanResource… Read More

Home Ministry grants permission for opening of 3000 CBSE affiliated schools as assessment centres across India to evaluate CBSE Board exams answers sheets
Home Ministry granted permission for opening of 3000 CBSE affiliated schools as… Read More

National Testing Agency (NTA) extends/
revises dates for submission of online application forms for various examinations
In view of the hardships faced by the parents and the students due to COVID-19 epidemic… Read More

Teachers, Student Bodies Oppose DU's 'Open-Book' Online Exam Decision, Call It 'Discriminatory'
Teachers and student bodies have criticised the Delhi University's decision to hold final year… Read More
POLICIES

Union HRD Minister announces
modifications in PMRF Scheme to boost research in the country
Union Human Resource Development Minister Shri Ramesh Pokhriyal 'Nishank' today… Read More

CBSE Working On Reduced Syllabus For New Session
In his live webinar held for students from across the country, Education Minister answered some burning questions about CBSE board exams… Read More
APPOINTMENTS
Manoj Ahuja IAS Appointed CBSE Chairperson
Manoj Ahuja, IAS, has been appointed as Chairperson, Central Board of Secondary Education or CBSE, the national level secondary education and examination board… Read More
INNOVATION

Technologies to tackle Covid-19 Pandemic from IIT Kanpur for India & the World
IIT Kanpur (IITK) is working round the clock to combat the COVID-19 pandemic. It's faculty from across its engineering departments and the… Read More

IIT Bombay startup develops 'Smart OPD booth' to protect doctors while screening Covid-19 patients
Doctors who come in contact with Covid-19 patients are at the highest risk of infection with the… Read More
GLOBAL
NEWS
HIGHER EDUCATION

Australian university-staff accord 'will save 12,000 jobs'
Bitter internal conflict brews over union plan to offer
pay concessions in return for…Read More

King's College London sees biggest cash drop in teaching grant
England's OfS reveals how next year's £48 million teaching grant cut will be spread across… Read More
LEARNING

Covid crisis could see 'learning designers' supplant academic roles
While overhauls of workforce and institutional architecture beckon, Australian report…Read More

Universities tackle the impact of COVID-19 on disadvantaged students
Cooperation between UNESCO and its UNESCO Chairs dealing with human rights and social… Read More
EXAMINATIONS
Online invigilation will be a tough examination
The querulous minority are unlikely to mend their ways even in their own bedrooms… Read More
TECHNOLOGY

New Singapore centres aiming to put Asia
on world AI research map
Academics involved say they also have a responsibility
to ensure technology is used ethically… Read More

'Global effort needed' on worldwide online teaching
Experts say 2020 will be a watershed year for online education, both during and… Read More
K-12 Education
Four K-12 Education Models That May Gain Popularity During COVID-19
In just a few weeks, U.S. education has dramatically changed. Schools have been closed for the academic year in most states… Read More
Rankings
Universitas 21: Finland leads world on pound-for-pound basis
Finnish universities are the most effective in the world when taking into account national income… Read More
LET'S CONNECT
To stay connected with the latest in Education & Skills Sector and be a part of formulation and dialogue on the norms & policies you must connect with us on our Social Channels.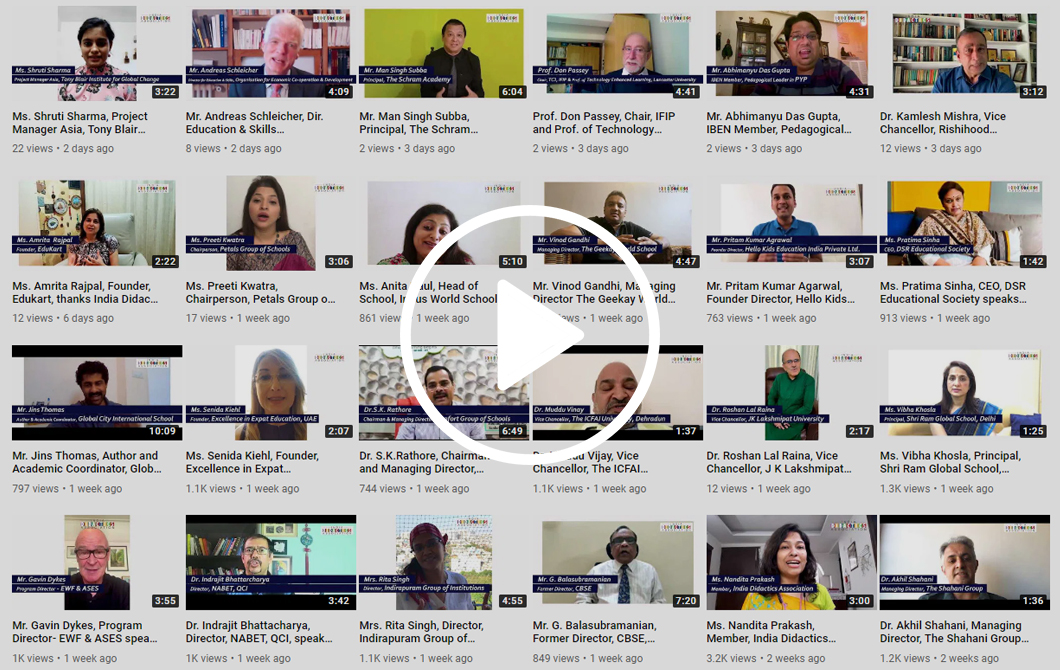 To explore and benefit from exclusive content on education and skills sector, subscribe to India Didactics Association Youtube channel.
EdInsights is an IDA Initiative.
To contribute original articles, blogs, opinions, suggestions on Education and Skills,
please write to naveed@indiadidac.org
| | | |
| --- | --- | --- |
| 422 – 423, DLF Tower A, Jasola District Centre​, New Delhi – 110025 | +91-11-46535555 | ida@indiadidac.org |
© 2020. India Didactics Association. All Rights Reserved.
Disclaimer : The above material is the combination of content curated by IDA team and syndicated links. These external links are being provided for informational purposes only and lead directly to the source page. Although every effort is made to ensure the external links are accurate and up- to-date, we bear no responsibility for the maintenance and authenticity of the content of these pages or for that of subsequent links.