VOL – 4 | ISSUE – 9 | MAY 2020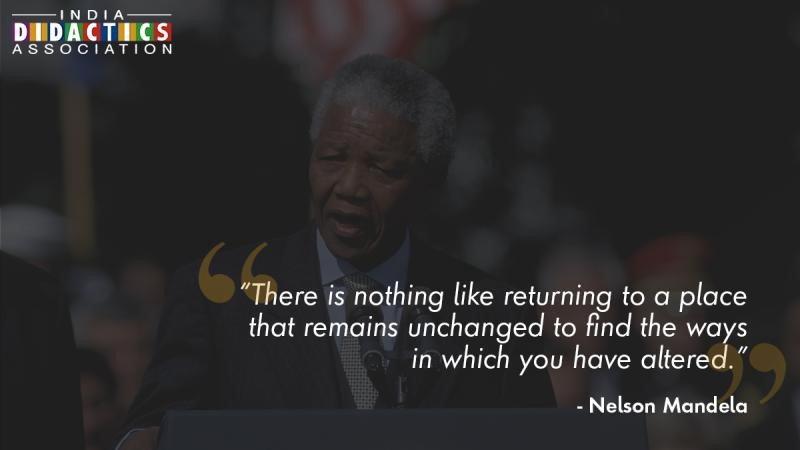 EDUCATORS'
GALLERY
Listen to eminent education leaders sharing their valuable inputs and experiences on how the education sector can cope with the changing times amidst the outbreak of #Covid-19
Mr. Andreas Schleicher, Director for education and skills, Organization for economic co-operation and development, begins by acknowledging that these are really unusual times for all of us and it is likely to stay this way for a considerable time period.

Mr. Arup Mukhopadhyay, CEO, Rungta Group of Schools considers this as a delicate situation globally and we all need to stick together in this difficult time.

Mr. Man Singh Subba, Principal, The Schram Academy, talks about the unprecedented situation for everyone. Further believes that no matter what the situation is, education needs to find a way out.

Ms. Preeti Kwatra, Chairperson, Petals Group of Schools speaks about the tough situation for all of us. Further, she thanks India Didac for this initiative by bringing all educators together to share their views on one platform.

EDUCATORS'
CORNER
HOW HIGHER EDUCATION IS CHANGING IN INDIA?

The COVID-19 crisis has pushed the education sector into a battlefield kind of situation where colleges and Universities are battling…
+ READ MORE

THE GLOBAL LOCKDOWN: A GREAT OPPORTUNITY FOR EDUCATORS

As several countries remain in a state of lockdown, there are fears, apprehensions and free floating anxiety about what the future holds…
+ READ MORE
A COVID-19 INITIATIVE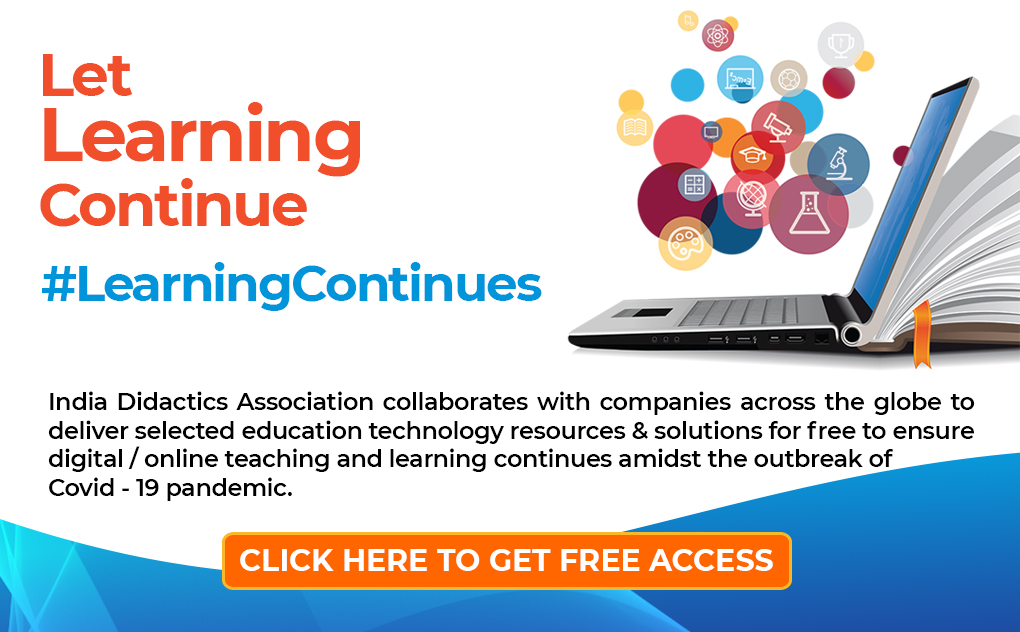 INDUSTRY
NEWS
LEARNING/TRAINING

2.7 million teachers in India untrained to
deal with Covid challenges to education
An estimated 2.7 million teachers in India who have
been impacted by the coronavirus…Read More

Students in India's remotest parts will get access to education even during COVID-19: Ramesh Pokhriyal
Students holed-up even in the remotest… Read More

Schools, colleges not allowed to open anywhere in India, clarifies govt
Amid reports that the central government has allowed schools to open during lockdown 4.0…Read More

IIM study suggests blended learning for school education
In its pursuit to identify a viable alternative for resurrection of school education… Read More
HIGHER EDUCATION

Government is committed to provide
quality education and educational infrastructure for students of the North –Eastern States of the country – HRD Minister
HRD Minister Shri Ramesh Pokhriyal 'Nishank' said that Government is committed to provide…Read More

82 UG and 42 PG Non-Engineering MOOCs to be offered in the July 2020, Semester on SWAYAM – Shri Ramesh Pokhriyal'Nishank'
HRD minister informed that the Students enrolled in Universities and affiliated colleges may undertake SWAYAM courses and avail credits… Read More
TECHNOLOGY

Dell Technologies keen on collaborations to drive tech-led education in India
Dell's focus on technology-led education in India gains increased significance now given that…Read More

In less than 72 hours, more than 2,00,000 students downloaded the National Test Practice App – Shri Ramesh Pokhriyal 'Nishank'
HRD minister informed that the National… Read More
Vocational Training
Engineering Students Get Online Vocational Training From BSNL Will Bridge Gap Between Industry And Academia
Public telecommunications company, Bharat Sanchar Nigam Limited, or BSNL, is conducting online vocational training programmes for engineering… Read More
EXAMINATION/POLICY

Final Semester Examinations would be conducted for all Universities – HRD
Minister confirms in Webinar
Human Resource Development, HRD Minister Shri
Ramesh Pokhriyal Nishank went live on… Read More

Govt to monetise free online education courses
With online education gaining traction and blended learning set to be the future, the government is looking… Read More
GLOBAL
NEWS
HIGHER EDUCATION

More pressure to open Australian borders
for overseas students
Australia's government is under increasing pressure to open its borders to foreign students…Read More

Cambridge v-c: crisis could lead to job cuts in 'worst-case scenario'
The University of Cambridge, the UK's wealthiest university, has said it may… Read More
TECHNOLOGY

How COVID-19 will transform access to education in our region
Researchers at the National University of Singapore (NUS) have launched…Read More

Sri Lanka's Ministry of Education enables digital and interactive classrooms with Microsoft
Microsoft and the Ministry of Education… Read More
K-12 EDUCATION

English schools' return could lead to new surge, experts warn
Opening schools to more children from Monday could lead to a new surge of infections… Read More

Korea cuts school numbers after virus cases rise
South Korea imposed limits on the number of pupils going to schools in and… Read More
Join our
SOCIAL
channels to
voice your opinion!
LET'S CONNECT
To stay connected with the latest in Education & Skills Sector and be a part of formulation and dialogue on the norms & policies you must connect with us on our Social Channels.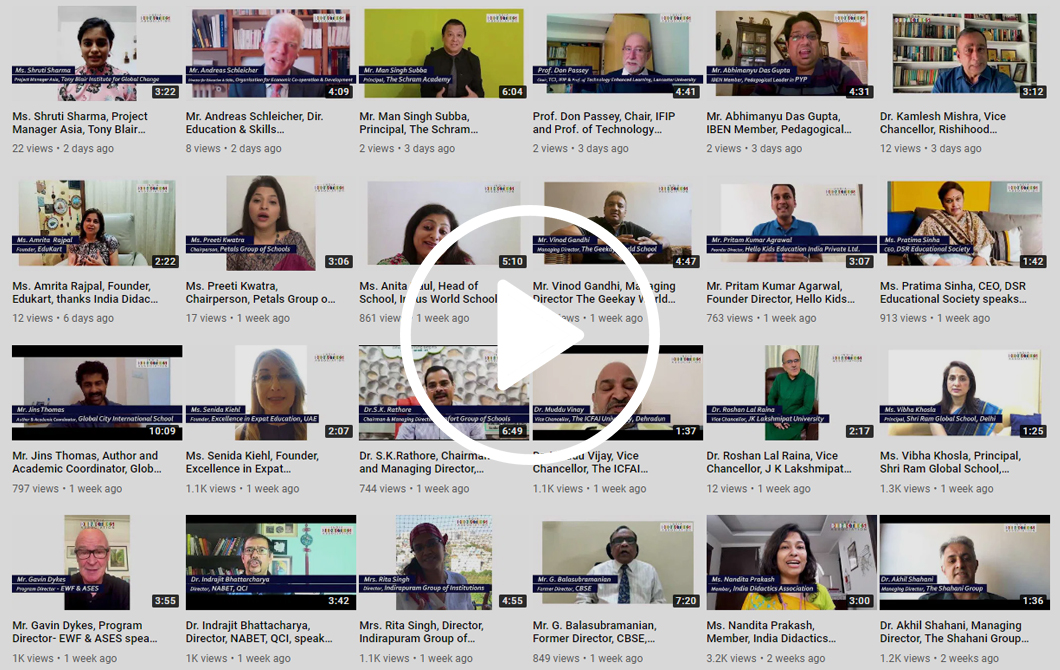 To explore and benefit from exclusive content on education and skills sector, subscribe to India Didactics Association Youtube channel.
EdInsights is an IDA Initiative.
To contribute original articles, blogs, opinions, suggestions on Education and Skills,
please write to [email protected]
| | | |
| --- | --- | --- |
| 422 – 423, DLF Tower A, Jasola District Centre​, New Delhi – 110025 | +91-11-46535555 | |
© 2020. India Didactics Association. All Rights Reserved.
Disclaimer : The above material is the combination of content curated by IDA team and syndicated links. These external links are being provided for informational purposes only and lead directly to the source page. Although every effort is made to ensure the external links are accurate and up- to-date, we bear no responsibility for the maintenance and authenticity of the content of these pages or for that of subsequent links.