Mr. Rajeev Pargaien
IBDP coordinator
Genesis Global School – Noida
Active contributor to IB educators' groups on a variety of platforms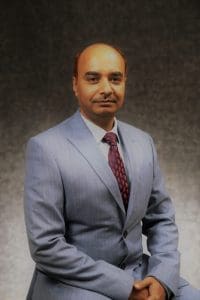 In the GURUKUL era, the education used to take place at remote locations, students had to stary there and education was full of life skills. However, with the socio- economic development, cities and modern villages came into existence and education also shifted into new avenues and got a different facelift. This process is ever evolving. In the last two decades, schools were experiencing changes in the teaching and learning process- the infrastructure was getting better mostly focusing on digital transformations. Google classrooms, Microsoft showcase schools-  all big players were there with many freebies like lifelong free email id, free cloud storage, free firewall and so on. Educomp Solutions was an early player in India with their product Smartclass. Soon the league was followed by NIIT, HCL Infosystems, Learn Next, Tata Interactive Systems etc.
In the beginning, technological penetration was very slow especially in government schools, though Private Schools and many schools with international outlook were up to some extent convinced regarding the technology and other pedagogical changes in their educational planning. These changes started reflecting in their vision and mission statements also. But still in those days, it was always an uphill task to convince schools for digital solutions. Since then the educational planning has gone a sea change.
With the sudden outbreak of COVID-19 and subsequent closures, school managements got time to rethink their strategies. It seems that after world war 2 only so many schools in so many countries were closed due to lockdown simultaneously. This pandemic has given a chance to get ready for future disruptions as well. More and more schools are now using new digital teaching solutions and technology to deliver education. It has worked for both- teachers and students. Teacher as an epitome of knowledge- holder and his continuous hour-long monologues are being replaced by multimedia contents. Since all the knowledge is just available at a click of a mouse and often now students can learn technical skills as well of their own,  it is imperative that the role of a teacher should also change. Teacher is becoming more of a facilitator now- facilitating the development of young students. In fact, the present situation is continuously evolving. Sir William Curtis introduced the three R's' of education as (Read, Write and Arithmetic) and these remained the basic skills being taught in schools but now in the new scenario, these are getting supplemented by the fourth R- Rethink. All roles are getting redesigned. Students are suddenly at the forefront of the same technology which they were very effectively using only for social media. Many Teachers were reluctant to adopt the new technological innovations and hated the invasion of technology in their classroom teaching practices, now compelled to conduct their classes through Microsoft Teams, Zoom or many other similar online platforms. Managebac, Google Classrooms, Moodle are tracking submissions and platforms like Exam.net etc are handling online exams. The closure of schools/ lockdown which was initially thought of few weeks only now has extended to months and continuing in many parts of the world forcing schools to rethink/ redesign their long-term response. The transformation that schools are going through now are similar as advocated by a 1999, UNICEF report. The report highlights the fact that in emergencies the education should not be designed as a short-sighted makeshift arrangement rather a set of activities having long term development goals.
It is true now that technology will remain a key player for future generations as well. Academic contents/ skills will become a subset of the classroom education and schools will also have to cater to life skills like resilience and adaptability as a part of the big picture. This Facebook and Instagram generation was always at a technological lead in comparison to their teachers thanks to this Pandemic which forced everyone to be part of the same bandwagon. This gap is now narrowing down and schools' transformation is taking a more defined and definite shape.