By Ms. Sarah Berry
Head of Communications – Centre for The Digital Future (CDF)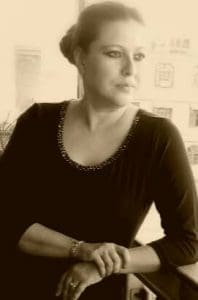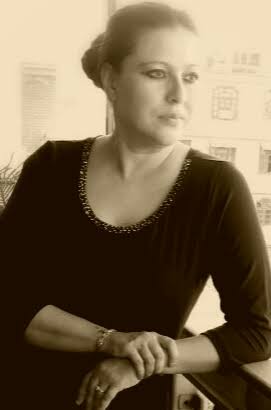 I remember, as a child, how terrified I was of a Maths teacher, whose insistent yelling and hurling of dusters did little to enhance my understanding of Mental Maths (as it was called back then). Recently, my neighbor's son narrated how he developed deep respect and love for a foreign language, despite having little interest in English and Hindi. In Albert Einstein's words: "It is the supreme art of the teacher to awaken joy in creative expression and knowledge." This quote underlines the role of a teacher in an individual's life, no matter what stage.
We all know about the devastating impact the pandemic has had on education, and there is no need to reiterate it here. What is noteworthy are the ways that humans have adapted to circumvent these challenges and enable sustained education as far as is possible despite the digital divide that seems to be widening with the passage of time.
In a recent round table that was conducted by the Centre for The Digital Future, at the India Development Foundation, and as part of Facebook's Data for Good initiative, a strong statement emerged: "The four pillars of the education ecosystem are students, teachers, institutions, and parents. The credibility of the traditional teaching-learning process in school spaces and the organic relationship between teachers and students need to be acknowledged, especially in the use of technology in education. Technology in the education system should complement by strengthening the face-to-face, group, and social processes that constitute education rather than play a role of a standalone substitute. It is essential to embed technology in a harmonious manner along with the traditional ways of physical classrooms to realize the idea of blended learning."
Sakshi*, a teacher in a private school, reminisces the time immediately post the lockdown: "At the beginning, the pandemic came as a shock. I never thought it would reach India, for some reason, but then it did, leading to the closure of schools. Initially, we just didn't know what to do; how to handle the situation and fill the void caused by the absence of physical elements and all its pillars – infrastructure, teachers, students and ambiance? Gradually, the digital version stepped in, bringing with it challenges, more so for the technically challenged, long screen hours and lethargy. I so missed the lunch breaks, the sharing of food, the productive 'gupshup' and the academic exchanges."
Mental and physical fatigue for those who had access to tech became common, but then with time came the solutions – for each, his/her own; some resorted to becoming bloggers and some YouTubers sharing worksheets and assignments built through experience, with a 'tadka' of creativity and innovation; for some, it became a way of devising interesting ways of keeping a tab on the attention of the listeners. Screen time was supplemented with more 'at your pace assignments' and physical exercises from head to the toe.
For those who didn't have access to tech, the telephone, albeit the simplest model, sans internet, came to the rescue. I recall how a learning foundation I had volunteered with took to the dissemination of stories to encourage motivation and learning, both. It was a slow but gradual success. WhatsApp and such did wonders too, where the internet was applicable.
The pandemic threw at our challenges, but the human race is resilient and doesn't give up that easily – Darwin's theory, perhaps? Maybe. Having said that, I remember the words of a parent, I interacted with recently. He said: "The human voice is powerful, and can do wonders. The communication of this voice is what matters. That can be via technology in its simplest or its most complex form; it doesn't matter; what matters is the voice behind those words that impart learning, knowledge, wisdom, food-for-thought, motivation, inspiration…or what one may call it. For without that human voice, tech plays no role."
It brings me back to my childhood and a teacher whom I am still in touch with. Her "You can do it because you are you!" serves as inspiration 26 years after having left school, and perhaps will always echo in my head, boosting me on.