By Mrs. Sunir Nagi
Principal – Pallavi Model School, Alwal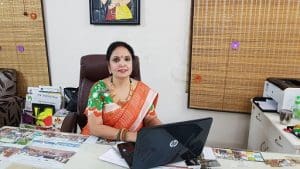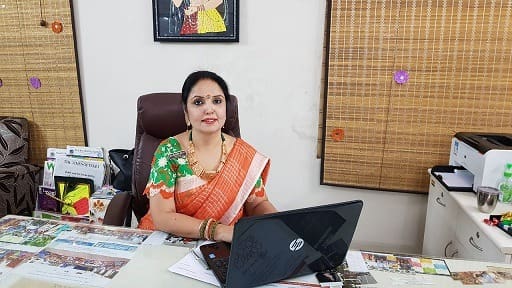 "Education makes people easy to lead, but difficult to drive, easy to govern, but impossible to enslave," said Lord Brougham.
A teacher is much more than just a teacher. She is a mentor, a guide, an innovator who is constantly looking to develop competency skills in the 21st-century learner. While the pandemic might have hit us hard, we worked tirelessly to establish new ways of teaching and adapted ourselves to remote teaching. Blended learning became the need of the hour, and very quickly the teachers who previously didn't know a thing about technology were now running, successful online classes. With this fast wave of change, only those survived who quickly embraced change, the others perished.
As a teacher, we learned that we should be ever ready to grow and adapt ourselves to the changes happening around us which will bring about a paradigm shift in our style of reaching out to our students and now we look for creditability that helps to form an opinion about opening the schools for students.
Together we braved the pandemic called corona and we are yet unsure of what lies ahead in times to come. Just when, we were thinking that the pandemic is turning into an endemic our fellow brethren have thrown all precautions to wind, thus endangering the situation once again.
My humble appeal to all is to create awareness of the dangers still lurking around amongst the people we meet. Awareness is what is most required amongst us to win over the pandemic and truly end it. Create videos, blogs, post pics, meet your colony president or give a talk to people who work with you. Together we can defeat the pandemic.
As educators, from the past years, we have mastered amalgamate what we had learned over our journey, where our most important sources of information were either books, newspapers, magazines or encyclopedias. To evolve with the ever-changing world around us, we need to understand that we need to approach this generation in a way they best understand which would require us to leave behind our obsolete ways of teaching and thinking.
Having understood this issue the only solution was to adapt to the shift in how things worked from then to now. Now, where the students heavily depend on the usage of the internet to get every information they need at the click of a button. This knowledge is of utmost importance to us for understanding in-class teaching methods and experiential learning techniques to best reach them in a way they find easy to comprehend.
At the same time, it is very important to strike the right balance between health, education and overall development that comes as a package of threats due to rising issues in coming together to classes under one roof. Scientific evidence has always proved play and break from routine, stimulates the mind to perform better and thus we notify parents and teachers waiting to see students offline.
As the pandemic is still exaggerating in the 2nd wave, all safety precautions are followed by students as they have their vested interest in it, a golden future awaits them if they will take care of themselves today. Let them now stay home and continue with online studies and thanks to technology.
Be safe, maintain social distancing, wear a mask, wash your hands, and use a sanitizer.
Keep corona at Bay.
Hoping the pandemic sees a downfall and we meet again in school.