By Ms. Poonam Arora
Principal – Bombay Cambridge International School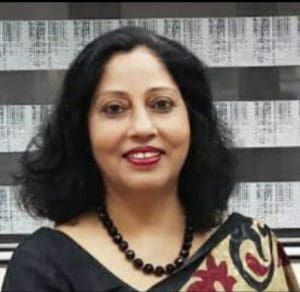 Research has discovered that the most crucial skills for healthy emotional and physical development are Social-Emotional skills. Combining these skills with academic development creates high-quality learning experiences and environments that empower students to be more effective contributors in their classrooms today and in their workplaces and communities tomorrow.
Research shows at least 10% of children in school would have issues of behaviour and academic achievement. With support, students can show optimal achievement (as per their potential). There is a need for school environments to support the healthy development of students by meeting their academic and Socio-emotional needs.
Social and emotional learning is the process through which children understand and manage emotions, set and achieve positive goals, feel and show empathy for others, establish and maintain positive relationships, and make responsible decisions. The emotional safety and well-being of children are as important as their physical growth and well-being.
Relationships form the core of all human values, and students need to learn their relationship with themselves, with people around them, and with all elements of their environment. This will provide children with opportunities to learn about their environment, the impact of human behaviour, the advantages of diversity, and priorities set in the world agenda.
Over the years the need for preventive programmes and need for SELC in a VUCA world was widely felt.
The focus of social-emotional learning is distinct and centres on "the process through which we learn to recognize and manage emotions, care about others, make good decisions, behave ethically and responsibly, develop positive relationships, and avoid negative behaviours.". Together with academic learning, it achieves the 5 competencies of self-management, social awareness, relationship skills, Responsible Decision making and self-awareness.
Current educational approaches focus so heavily on academic performance that many students enter the global workforce without the life skills needed to navigate an increasingly complex and globally interconnected world. Understanding and developing emotional skills is an integral part of formal education. Children will receive the training and knowledge necessary to fully develop in all areas of life.