Ms. Anjum Ara 
Vice Principal, St Adam's High School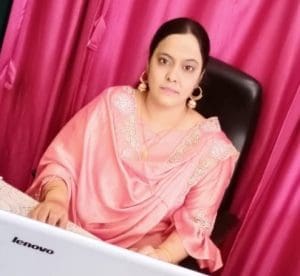 EDUCATION
What is basic definition of education? Education is both the act of teaching knowledge to others and the act of receiving knowledge from someone. Education also refers to the knowledge received through schooling or instruction and to the institution of teaching as a whole. Well, this is the generally accepted definition today. But not very far in history, education was a privilege and a handful of upper echelons were able to cater the strength to seek education.
RIGHT TO EDUCATION
Thanks to the constitution of India, which gives the right to equality and right to Education to all its citizens. Education was standardised for both rich and poor. You can see different standards of institutions differentiating themselves by Amenities to cater pupil, but by the end, syllabus stand standardises by the government with the help of a panel of Educationalists and is updated from time to time.
WHY EDUCATION
Education is a complicated process of inculcating various strengths to the human endeavour in life, gathering data understanding, analysing, processing it and applying in the real world is what education inculcates. Basic education is the First step or say basic building blocks to attain the same.
WHY SCHOOL EDUCATION
School education standardises the education process. It also inculcates discipline, leadership, teamwork and resilience in students. As schools act under a legal framework instituted by the government, students who seek education through recognised schools are certified properly, which are accepted globally.
INFLUENCE OF SCHOOL EDUCATION
School Education is instrumental in shaping the personality of children. It directly effects children's achievements, their acquisition of literacy, numeracy and scientific knowledge. School education has an opportunity to touch the lives of young people every day.
THE ROLE OF EDUCATOR
An educator can make a real difference through learning/understanding guidance and teaching.
I ALWAYS QUESTION MYSELF "IS TEACHING SUBJECTS ENOUGH FOR THE BRIGHT FUTURE OF CHILDREN?"
As an educator, we need to teach them more than the capitals of the world and the computation of numbers.
I believe in helping children to develop respect for themselves and others and help them form strong commitments to family, positive peers, school community and the world beyond.
The budding youth need the self-confidence that comes from developing and building on their strengths. They also need insight to handle their emotions constructively, the ability to set positive goals, and the knowledge and skills needed for a safe and healthy approach to a life free from the harm of drug abuse and violence.
Let the classrooms be noisy with students involved in constructive discussions. Let them be busy in experiencing the experiments and connecting subjects to real life. Let each child be high in EMOTIONAL INTELLIGENCE. Emotional Intelligence (EQ) is equally important like INTELLIGENCE QUOTIENT (IQ).
An individual with high EQ is able to communicate better, resolve conflicts and overcome life challenges.
Let classroom situations be such, which creates the growth mindset in students. When students adopt a growth mindset, they see challenges as a way to bring out the desired result. Developing a growth mindset is more effective when it's rooted in subject pedagogy and from a more stealthy approach.
When I close my eyes, I can feel my school days, my friends, my Scholar, my teachers, and the knowledge pouring in.
I cannot stop my continuous flow of thoughts, about school education, but I conclude with a promise to continue in my next article. Children are assets they are the future adults. Teachers, parents and schools should have a feeling of support when it comes to children's future, all should work together.