Dr. Prachi Beriwala, Associate Professor – School of Management, Presidency University, Bangalore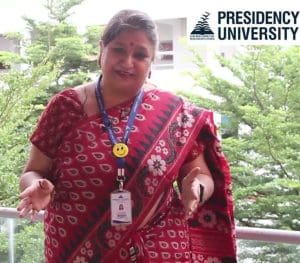 The futuristic and inclusive development of any nation depends upon the education level of its citizens. Our country Education sector has been rapidly growing since independence and there are lot of Innovative methods adopted to teach the younger generation. But there still lies the gap of having a basic degree earned by all. Though Government from time to time has been introducing a lot of schemes for promotion of free basic education to all but gap does not seem to fill.
The ASER 2020 report revealed that 5.3 percent of rural children aged 6-10 years have not enrolled in school this year, compared to 1.8 percent in 2018. There could be various reasons for not opting for education like- lack of resources, poverty, Infrastructure, shortage of teachers and disinterest of students. The external deficiencies can be taken care by the Government and various other organizations, but the disinterest of a pupil or majority dropout in secondary education is a real concern. To minimize this a lot of Best Practice have been adopted and promoted by the Government and Community of Educators.
As an educator over two decades, the word best practices in education has always confused me. The most important term in education sector, "Best Practices" is the most misunderstood and misused concept. These Best Practices should be adopted by whom – Government, Educational Institutions or Academicians? Due to Competition, Various accreditations and interference of social bodies an organization has to adopt various methods to make Education more interesting, but we always forget that the link to these best practices are teachers. Teachers are the one who are supposed to adopt these methods to make classroom interactive and interesting for their students.
A lot of work is being done for creating innovative methods and development of students without thinking much about the medium who is supposed to be implementing all this, "A Teacher". Our Country is facing the acute shortage of teachers in the country and it's not teachers but the trained teachers. There are lots of Courses provided to teach the teachers but how far these are able to train them, still remains a question mark?
Being engaged with undergraduate and Master program, I have seen that there is a trend of College passed out joining education Sector. I am not against fresher's joining the academia but there should be a platform where some sort of training should be provided to them and teachers' attrition rate can be controlled. In this fast-pacing world, a teacher's job is not restricted to teaching alone but they have to be a researcher, intrepreneur, administrator, mentor and marketer for their organization. While playing so many roles, a fresher might not be able to do justice with everything and that pressure of job reflects on the personality which enters with them in the classroom. If there exist a platform which trains them on all these parts before they enter academia, then it would help them prosper fast. There are lot of Educational organizations which provide training to their staff members but the number is not even competitive.
To reduce the gap of student teacher ratio, we need to create some interesting courses where the teacher can be educated on how to enjoy teaching, which in return would reflect on the development of our generation, society and the Country.