Mrs. Sanchita Kundu Brahmachari, Principal – Academic Heights Public School, Sakoli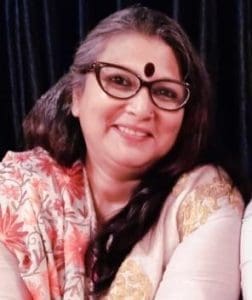 Speaking of the class, it can easily be described as a group of people who come together to study a topic or topic that is common under the guidance of a teacher. The people who take instruction are called students or students and the place where teaching is called is the classroom.
Ensuring a good learning environment in the classroom for effective and efficient teaching is called classroom management.
Why We Need Classroom Management
As per our definition, class management is required to ensure the following
• Learners have something new to take in each class
• No interruptions in the classroom
• All learning outcomes of the session are achieved
Whether you are already a teacher or planning to teach, you know that every teacher goes to a classroom equipped with a lesson plan. This curriculum ensures timely completion of the classroom syllabus. However, in order to adhere to the curriculum effectively, you must manage your classroom as a professional. If you fail to do that, your class will be lost to the wrong place. And if this continues for even two or three sessions, you and your class will struggle to complete the syllabus.
Let's read and understand the five principles of Classroom Management.
5 Principles of Outstanding Classroom Management
Managing the classroom effectively requires awareness, patience, good timing, boundaries, and a sense of humor. There is nothing easier than shepherding a large group of vulnerable young people with different skills and attitudes in a meaningful learning journey.
So how do professional teachers do it?
To gain a deeper understanding of the strategies of experienced classroom teachers, we conducted a random survey on Facebook, Twitter, and Instagram. Surprisingly, there is no silver bullet for class management success.
Having said that, as we examine more than 700 responses, we have seen clear trends. Here are some commonly used and artistic methods.
1. TAKE CARE TO CARE FOR YOUR STUDENTS
As flight safety videos say: Wear your own oxygen mask first.
To learn effectively, your students need you who are healthy, say our experienced teachers. So get enough sleep, eat a healthy diet, and take steps to improve your
well-being. If you are too tired to do that right, it doesn't matter how well you prepared the night before. '
While self-care is a habit or practice for better health than a real classroom management strategy, the benefits include improved management skills, greater empathy, and increased resilience — all qualities that will enable you to make better decisions when faced with it with challenging classroom situations.
2. Focus on BUILDING RELATIONSHIPS
This has been a theme we have heard so much: Building a healthy student-teacher relationship is essential to a successful classroom culture, and it even sets the stage for academic success. The phrase "build relationships" occurs 27 times during Facebook and Instagram conversations, and some forms of those words appeared 78 times.
"Communication is great!" While looking at the classroom Simple efforts such as greeting children outside the classroom before the start of the day pay for large assignments.
Many educators have noted that a teacher's ability to balance warmth with strong boundaries is a key factor in his or her effective relationship with the classroom. "Do not change but adapt. Love them unconditionally, but responsive. Give them a voice but be a leader, "said my Social Science teacher Kamala Rao Shashtri.
3. SET RULES, LIMITATIONS, AND EXPECTATIONS (AND IMMEDIATELY)
Students do not succeed in the midst of chaos. They need a basic structure — and consistency — to feel safe and secure.
But maintaining a culture of mutual respect does not mean that your goal is to "make friends," observes middle school education teacher Heather Henderson. "You can't be their friend. You can be kind, loving, and supportive, but you still have to be their teacher. " Establish a code of conduct at the beginning of the year, and make sure that everyone — including the teacher — makes an effort to be honest. The prediction reads: "Follow up with prizes and results. If you say so, say so. And if you understand, say it. Be specific, industrious and consistent, "
4. TAKE A POWERFUL PATH
In my early days of teaching, my mentor, Philosopher and guide- Principal Mrs. Reena Dargan often noted that long ago, when it came to classroom management,
the most memorable quote was: "Find ways to make your most difficult child your favorite child, "responds to an almost complete sentence and arouses a lot of love for the teacher. "When you connect with them … it makes everything go smoothly." If they do not behave in a certain way, find out why they need attention and how you can give them what they need. "
And do not forget to keep working to deepen the connection, remembering the context and using the language thoughtfully. 'I'm proud of you, but I'm not surprised. I always knew you could do it. '"These lines can really turn every stone around.
Lastly, cultural differences can also play a role in the uncertainty of what we expect a student to succeed, so it is important to think carefully about any theories that come to you. "Cultural differences do not equate to a lack of culture."
5. INCLUDE PARENTS AND PARENTS
"Never forget that every student is a child of man," echoed many of the teachers in our music. "Parents / guardians / guardians want to hear that you see the best in their child. Good communication within the family can often be helpful in the classroom. "
Most teachers send home-based reports of both good and bad behavior — it is important to do the same. It also reminds fellow teachers that the benefits of parental communication find a way back into the classroom: "It is important for parents to get involved and know what is going on in order to support and strengthen the home."
Conclusion:
Classroom management contributes to student achievement. What they learn and how much they learn lies in balance, if effective class management does not work. Ensuring that you set clear rules and follow daily procedures helps reduce frustration and tension. Setting up an award program that focuses on both effort and success encourages students to follow rules and encourages self-discipline, helping them to make better choices and be more productive.
References:
Alderman, T. W. (1991). The discipline a total approach resource book. … 
Management for today's classroom. …
Edmonds, WA: Teaching, Inc.