Dr. S S Mantha – Former Chairman, AICTE, and
Mr. Ashok Thakur – Former Secretary, Education, Government of India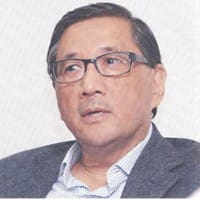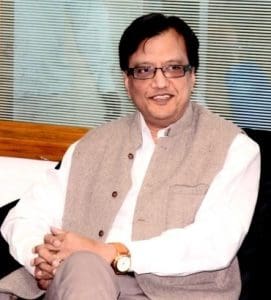 The recent draft regulations on Setting up and Operation of Campuses of Foreign Higher Educational Institutions (FHEI) in India released by the UGC is most enabling and as open ended as possible. That it follows the recommendations of NEP is action in motion. It opens up newer opportunities for collaboration. It seeks to challenge the existing systems. However, like any other regulation, this one too has its share of concerns.
The regulation, allowing conduct of programs leading to UG/PG/doctoral/post-doctoral studies and award degrees, diplomas, and certificates in all disciplines, seeks to provide special dispensation to the foreign campuses regarding regulatory, governance, and content norms on par with other autonomous institutions in India. Actually, it does much more. A great move indeed, considering that such FHIE's should be in the 500 of overall/subject-wise global rankings.
The regulation allows establishment of either a campus through the Companies Act, or through the Limited Liability Partner Act that allows a joint venture with an established institute and then opening a branch in India. Whatever be the mode, it could enable Indian students to obtain foreign qualifications at a fractional cost as opposed to studying in those institutions in their parent countries, though two different unequal entities on a single campus could pose problems.
Whether it will make India an attractive global study destination would depend on which foreign universities set base here and which programs they offer. Whether they would source faculty locally or source them internationally and what metric they would use for student admissions. Whether the new campuses in reality become profit centres or confirm to a common belief that education is not for profit. Setting-up an off campus in a foreign land is expensive. This must be seen in the light of an undertaking to be given, that quality of education by FHEI in its Indian campus is at par with that of the main campus in the country of origin. Though the regulation allows for the foreign campus to decide its fee structure, its transparency and reasonability can always be questioned. Even as FEMA is the guide, non-quantifiable sums that accrue can always be fudged. Mandating an academic credit-based fee structure should have been a more credible option.
First of the general conditions requires that foreign HEI shall not admit students and collect fees unless duly approved under the present Regulations to set up its campus in India. However, the present regulations are restrictive. Further, the condition that the programmes offered shall not be allowed in online and ODL mode is also restrictive. MIT, Stanford, Harvard, all at the top of global rankings have excellent online programs. Why deny them to our students, especially when UGC has relaxed several ODL norms for our own institutions? Another condition stipulates that FHEI shall not act as a representative office of the Parent Entity to undertake promotional activities for their programmes in their home jurisdiction or any other jurisdiction outside India. This could be construed as a restrictive practice.
It is often said that the entry of FHEI's would facilitate Internationalisation. Does it really do so? Two important parameters to figure in world ranking of universities is internationalisation and Research. Internationalisation is when foreign students and faculty thrive on Indian campuses. Research must create patents, citations and connect with industry. The nation's editorials were on an emotive overdrive in the past, as the Times Higher Education and World University Rankings 2023 hit the stands with a double whammy. Firstly, IISc, the star in the country's higher education firmament was placed in a 251–300 band, and secondly none of the big- boys of the IITs (Bombay, Delhi, Kanpur or Kharagpur) figured anywhere in the first 500.
Three most important global ranking agencies among 20 others in the world that measure quality have at least 50% weightage given to research and 10% to 15% to internationalisation. Whereas 'THE' has a weightage of 30% for research and another 30% for research citations, its international outlook has 7.5% and knowledge transfer/industry income is assigned 2.5%. Similar metrics are for other agencies. While on this, one must not discount the boundary conditions that our institutions operate in.
There is another interesting aspect to the regulatory idea. Fundamentally, internationalisation must happen within our existing institutions which means foreign faculty must teach at least a semester and foreign students must learn at least for 3 months on our campuses. An eminent faculty, would look to either making more money or work for better research facilities or explore a possibility of interaction with the best in his/her domain, or be privy to industry consultancy that can lead to new products, processes, thereby adding patents and IPR's to his/her repertoire. None would venture out, except for a week's visit at most, if the above are not perceived as available.
Scales of expansion have always helped cross migration. When institutions came up in the private sector, we did see students who otherwise join a good government run institute, migrate to privately run institutions/universities. Would we see similar happenings now, like students who would otherwise join first tier institutions like the IIT's, joining the new campuses that might be set up? Would that have a bearing on the quality of our own institutions?
There are a host of other challenges like Quality Assurance, Brain Drain, Equity and Access, Cultural Dominance, Regulatory Frameworks, Market Competition and Localization Challenges that need credible answers for the initiative to succeed.
Complete autonomy in the appointment of faculty and staff is the most enabling and important part of the regulations. However, best faculty from our existing institutions migrating to the FHEI's could be the flip side. Probably, a new normal would set in eventually. If that normal enhances quality within our institutions it must be welcomed.
Level playing field is the norm on which democracies thrive. It is, on which quality is measured. In as much as saying that the regulation is enabling, does it change the rules of the game for the existing institutions? Our own institutions have to adhere to fee committee recommendations, the State or Central norms for admissions and so on. Why cannot complete autonomy, be it in choosing faculty or fixing fees or setting admission rules be similarly extended to our own institutions? After all they are all expected to compete on the same metrics of the global ranking agencies.