By Prof. Ami Upadhyay
Vice-Chancellor
Dr. Babasaheb Ambedkar Open University.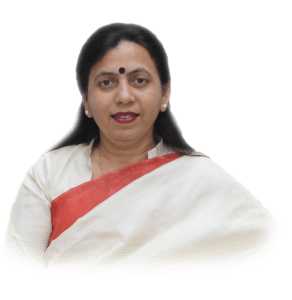 National Education Policy 2020 has created newer horizons for Language, Arts and Culture and increased the importance of the Open and Distance Learning system in the Higher Education of the nation.
As it is known, a language is not only a set of alphabets but it is about the specific society's customs and behaviour too. A language is a tool with which culture and its traditions, shared values are conveyed and preserved. Similarly, art in the form of literature, plays, music, film, etc. cannot be appreciated without language. Language and culture are intertwined. For example, the concept of 'Gaam nu Paadar' cannot be fully appreciated when the phrase 'outskirt of the village' replaces it; because the former is fuelled by close-to-the-heart custom, tradition, culture and 'belongingness'. Languages survive when they are spoken. The three-language formula of this Policy will re-imbibe the sense of pride and self-esteem leading to a positive sense of self in every child and individual.
As a teacher of language and literature and as an artist I am equally happy, for through this Policy our native concept of '64 Kalaas/arts' will be reflected in our education system. The policy aims at the resurrection of the ancient knowledge system, culture and heritage, teaching of 64 Arts/Kalaas and local skills for creating individuals who are rooted in 'Bharatiyata' and yet possess global competency. Every year, Open Universities enrols thousands of students; hence it has the potential to reach out to artists and craftsmen who shall teach local arts and skills to generate employable individuals.  Through this, myriad artists will earn their due, they will enable the students to recognize and pursue the arts of their interest and passion.
If the role of carrying forward the State's Arts, Culture and Languages is assigned to the respective State Open Universities; they have the potential to implement the same because the structure and infrastructure of State Open Universities are such that it has a wider canvas in terms of access and reach to the masses of the state through the network of study centres. It is my conviction that cultural awareness results in an individual's growth and societal development. Presently there are 14+2 State Open Universities in India. In my view, if each State Open University establishes its Cultural Centre as a holistic hub of teaching, research, and reservoir of culture; it will prove to be a huge contribution to the successful implementation of National Education Policy 2020 and our nation can achieve greater milestones.
Each state's Open University's Cultural Centre shall be a one-spot destination in terms of Cultural Studies, Translation Studies, Promotion of Arts, Languages and Culture in all the possible forms and means. It can run a Skill Lab for teaching art, culture, language, handicraft, and local skills. Learners will be encouraged to study and conduct researches on culture, lifestyle, food habits, festivals, habitat, history, great personalities of the State.
National Education Policy 2020 is a new awakening with new horizons for 'Bharatiya' Language, Arts and Culture as well as Open and Distance Learning. With these, we can collectively enhance the nation's Gross Enrolment Ratio and achieve larger targets of Sustainable Development Goals.  I believe, now no individual will go to the graveyard with the music still in them; instead, the music will be realized and a harmonious symphony will strike a chord across the globe.