By Dr. Swaroop Rawal
Life Skills Educator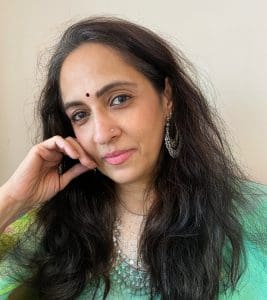 This article is about a teacher as she tries to answer the question 'How do I improve my practice?' Here I explain how my methodology through values-based dialogues, has enabled me to achieve competency in my research on my practice. I revisit my doctoral thesis and my previous papers published in the Educational Journal of Living Theory. Starting from 2006, when I wrote my doctoral thesis, I track a journey of fifteen years as I worked in the field of life-skills education with students and teachers. I started with Primary school and now also teach in Higher Education.
I have written about my transformation as a teacher and along with my transformation, I discuss my students' transformation. In this paper, I address how I improved my teaching skills moving from simple teaching to higher level teaching and enabling students to become self-directed learners.
There are many new and unusual ideas in the paper:
The way it is written using a patchwork style- it has pictures, cartoons, videos, poems, etc.
It has a Hindi translation for Indian Teachers
Talks of The Pedagogy-Andragogy-Heutagogy Continuum
Pedagogy is teacher-led learning
Andragogy is self-directed learning
Heutagogy is self-determined learning.
How my classroom moves from teacher-led learning to self–determined learning.
How I created Signature pedagogy in Social work Education for Sardar Patel University and how I enabled my students' smooth transition into the workforce.
This is a Special Issue, it explores the educational influence of the Educational Journal of Living Theories (EJOLTs), as it seeks to develop, deepen and spread Living Educational Theory research as a methodology with a specific agenda based on personal reflection. The contributing authors are based in the UK, India, Ireland and Canada and tackle this agenda through different experiences, finding different routes to describe and explain their journeys.
The Educational Journal of Living Theories (EJOLTs) June 2021, Volume 14, Issue 1. It is available at https://ejolts.net/current