By Ms. Debjani Mitra
Senior Faculty – Silver Bells Public School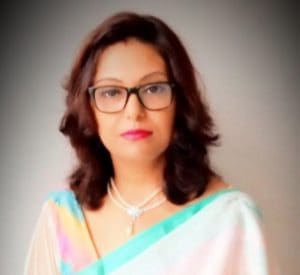 The diversity of student backgrounds and the increasing number of school students from low socio-economic areas demands community service learning for both teachers as well as students.
Now, what is Community Service Learning? To quote Janet S. Eyler, "it is a form of experiential education where learning occurs through a cycle of action and reflection as students seek to achieve real objectives for the community and deeper understanding and skills for themselves. In the process, students link personal and social development with academic and cognitive development. . . experience enhances understanding; understanding leads to more effective action."
Community Service-learning undoubtedly enriches the learning experience, teach civic responsibility, and strengthen communities.
Many schools already have community service programs like visiting patients in a hospital or raising funds for charitable organizations and the idea of service to others is also well-accepted by parents who want their children to grow up to be generous.
Now a million-dollar question is, can this community service programme continue during a pandemic? Certainly yes. It is said, "Where there is a will, there is a way." With a collective effort of school administration, local administration, teachers, students, parents and other stakeholders, noble services can be offered which would help in the upliftment of the society we live in.
Community service learning may vary depending on the specific group of people one wants to serve. For example, to serve and empower underprivileged children, schools can take initiatives like online story-telling, art education, spreading awareness on different health and hygiene issues or talking about the safety and security of women and children at least twice a week. Besides, donations of basic needs like food, clothes, medicines, books etc. are also useful ways to serve the community.
Apart from these, teachers and parents can also take the initiative of providing vocational training like stitching, printing, cooking, carpentry, jewellery designing etc. to the adolescents and adults which would open new doors of income and thereby make every individual economically stable.
Community Service will undoubtedly bring a huge profit to students, parents and teachers as well. Each one would be benefitted by developing in them skills like communication, empathy, adaptability and creativity and beyond everything would learn to leave the 'I' and become 'WE'.
"It is a privilege to serve mankind, for this is the worship of God. God is here, in all these human souls. He is the soul of man. It is our privilege to be allowed to be charitable, for only so can we grow……." – Swami Vivekananda