By Dr. Abhilasha Gaur Saraswat
Asst. Prof. – Sahu Ram Swaroop girls degree College of Bareilly, U.P.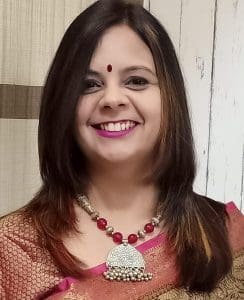 An old adage states: "Tell me and I forget, show me and I remember, involve me and I understand." And what would be a better way than 'meditation' to get involved with oneself.
In the world of technology where mental health is taking a backseat including 'meditation classes' in the curriculum at the higher education level would not only give a soothing experience to the students but also enhance their concentration power.
While attaining higher education, students struggle with various internal and external factors such as career choices, peer pressure, social media, family problems so on and so forth. This is the actual time when they need to be physically, mentally and emotionally strong so that they can become responsible citizens.
If meditation becomes a part and parcel of their daily life it would promote their emotional health, control anxiety, increase their retention power, help them to take correct decisions and ultimately reduce their stress level.
Not only this, meditation would increase their confidence and self-esteem, enhance their cognitive function and learning skills but also rejuvenate their senses. While meditating one focuses on the present moment forgetting about the past and not worrying about the future. This nullifies all the negativity and brings positive changes in one's mindset, thus reducing destructive behaviors among students and keeping them away from alcohol, smoking and drug abuse.
How does meditation help in physical well-being?
The relaxation response from meditation helps decrease metabolism, lowers blood pressure and improves heart rate, breathing and brain waves says Benson.
Tension and tiredness seep from muscles as the body receives a quite message to relax. There is scientific evidence showing how meditation works. In people who are meditating brain scans called MRI have shown an increase in the activity in areas that control metabolism and heart rate. So, if students meditate their blood pressure would remain normal even in adverse conditions which might be enough to increase the stress level for example during exams, campus placements, etc.
Meditation as an immune booster
Meditation also helps ward off illness and infections. According to the study in Psychosomatic Medicine one study testing immune function, flue shots were given to the volunteers who had meditated for eight weeks and to people who didn't meditate. Blood tests taken later showed that the meditation group had higher levels of antibodies produced against the flu virus. If we talk about the present scenario, then we all have understood the meaning as well as the importance of immunity during this pandemic. As for the students also, a good immune system proves to be an asset especially for those who stay away from their homes in hostels. They do not get proper care as they get at their homes. They also feel homesick at times. They get overburdened with several other things other than studies. Their schedule completely gets exhausted and they hardly take care of what they eat, its nutritional aspects and all. Neither do they sleep on time nor wake up. This affects their immune system negatively and they catch infections and fall ill very frequently. In such conditions, if meditation forms a part and parcel of their studying curriculum, it would turn out to be a blessing for them as during this age maximum of their time is spent in colleges while studying.
Meditation creates a sense of calmness and inner harmony which in turn develops perseverance and tolerance towards others. In today's hectic world there is a need to go beyond information accumulation and move towards the generation of useful and applicable knowledge that has big ideas and meditation is the key towards achieving this.
So, let's get back to our roots of Indian culture and introduce meditation in the curriculum at a higher education level and help students to attain a stress-free and happier life.