Ms. Durriya Kanchwala,
Headmistress – ABN Senior Secondary School, Indore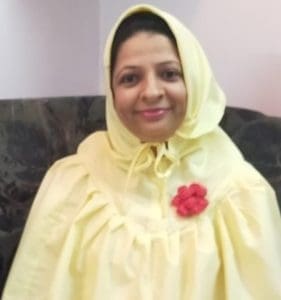 Ancient India had been an inexhaustible store of knowledge in every Science and Art known in those times. To enumerate some of these one may mention Astronomy, Astrology, Mathematics, Medicine, Etymology, Literature, Philosophy, Grammar, Iconography, Architecture, Chemistry, logic and Engineering. Education is one of the basic pillars of society without which progress can not be achieved. As far as modern schooling is concerned, we find that multiple types of schools are available to cater to a wide range of students. One can find regular schools running a single shift in addition to double shift schools, evening or night schools and even distance schools. But now in this
modern world, only bookish knowledge or proficiency in one skill is not enough. If a person has to survive in this world of competition, he has to be laced with so many skills like Communication, Critical thinking, Creativity, Collaboration, Leadership, Time management, Teamwork, Initiative and Social media are the few skills that today's students or youngsters need to learn.
It is vital for an individual to excel not only intellectually: but also socially, physically, emotionally and culturally. This can only be achieved by linking education with Cultural Heritage and at the same time keeping pace with rapidly changing technology. For education to be effective and result oriented, it has to be Culture-based and it must take into account the cognitive, emotional and spiritual needs of the people. Such education aims to foster knowledge, encourage engagement and generate action towards understanding and revitalizing the diversity of Indian culture.
Hence, Skillful Education is important for each one of us. Learn, use and transform yourself from a normal person to a hi-tech personality. We as Indians are enriched with our diverse and vast culture which teaches us in every step of life that Cultural heritage and Education are not mutually exclusive; both aim at improving the quality of life through the medium of academics, imparting knowledge on various disciplines and sensitizing the students to aesthetics, moral values, creativity in thoughts and actions thereby, refining their personality. The major domains of cultural heritage education are knowledge system, built space and heritage sites, language, material arts, films, culinary traditions, performing arts, history, natural Heritage, literature, cultural practice, sports and yoga, museum and institutions and festivals integrating these many domains in the process of education are a greater challenge or role of a teacher.
Teachers should understand the concepts, underline the definitions of cultural competency and clearly demonstrate how the concepts related to culture and skills are applied in their own teaching and in that of their students. For the vital importance of culture and 21st Century skills education, the present study focuses on some activities for promoting cultural heritage and projects based on 21st Century skills and location programs in education. This would further be helpful for the students to become good citizens for better transmission of culture and heritage successfully in the future generation.
This blend of education with Culture and skills will definitely raise the quality of life of people which is the ultimate goal of each and everyone's life.