By Ms. Mamta Sabharwal
Head Mistress, Darshan Academy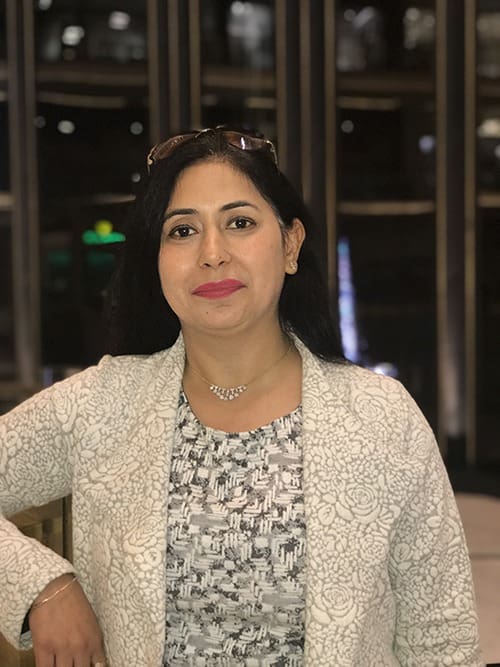 "A good education is another name for happiness".  – Ann Plato
We all know & would agree that Education is perhaps one of the most important ingredients to a happy, successful, and constructive life. In fact, having access to a good education during childhood and early adulthood can make a real difference in your later life. Education, be it formal or informal is an indispensable part of everyone's life for ages. Education not only empowers us rather broadens our vision, strengthens us and creates a lot of awareness among each one of us. It inculcates positivity, fills the heart with humanity, imparts ethical values, trains our brain to respect others and copes with challenging times.
It all started from Gurukuls.  wherein children used to get the lessons of life in the Guru's ashram. Life was simple, principles were firm and responsibility was greater. Gurus imparted ethical knowledge along with the basics of holy scriptures and knowledge necessary for living. They believed in simple living, high thinking and prepare their pupils for the future to transform them into better human beings.
Children had punitive life, procuring wood/food from wild forests, serving gurus, clean the entire gurukul, etc. Gurus not only make them self-reliant and strong who could manage/deal with the challenges in life but also instill in them the moral values & positivity, and in return children used to respect their gurus & tried to walk on the sacred path shown by them. Although there were no books, no bags still pupils learned to respect, obey elders and imbibe values that make them better human beings. This informal education not only brought contentment rather had shown the path of spirituality that leads to true happiness in everyone's life.
But the education system in the modern era has totally transformed. The importance is given to the prescribed syllabus, advanced technology but values have drained. New rules have been framed; principles of the past are blamed.
Simple gurukuls have been replaced by high-tech, heavily furnished AC embedded schools and classrooms with smart boards, computers, labs and numerous innovative tools. Unlike, the gurukuls, classrooms of the modern era are well designed and well-furnished. Modern education focused on extra-curricular activities and a child-centric approach, to make the children confident & roar in success.
Although, today students aim & gain academic excellence but do grumble of being overburdened and strained. It is saddening to see that their focus has shifted from gaining ethical values to mere rot learning & grooming their personality for the sake of getting lucrative jobs & maintaining high status in society. The youth of today has become a machine and is running in the rat race of success without being bothered /concerned about values & relationships. As a result, simplicity has vanished, values are eroded, dishonesty & corruption is overloaded in society.
It is due to the paradigm shift that today's generation is not only resentful rather is short-tempered, becomes violent easily and takes the support of intoxicating substances for their happiness, failing which they take up crucial steps leading to ending up their precious life.
Dalai Lama has correctly shared his view about the modern education system that, 'we pay attention to brain development, but the development of warmheartedness we take for granted.
So, it's high time. We certainly have to move in the right direction. A direction of Peace, Love, Patience, Passion and Compassion. We cannot see our new generation, the future of tomorrow to give up & ruin their lives. We need to bring a change ensuring quality education instead of mass production. We must know as quoted by Maulana Abdul Kalam Azad that, "Education imparted by heart can bring revolution in the society".
This is not the task of an individual. All stakeholders have to join hands to help make our children resilient & courageous so that they can become decision-makers, problem solvers and solution seekers. We need to develop in their self-awareness and critical thinking that will not only help them to be empathetic & humble but develop in them the confidence to cope with the hardships of life. By imparting life skills, we have to fill their heart with love, their mind with purity and prepare them to lead a successful life with true happiness. Rightly said by Cesar Chavez, "Real education should consist of drawing the goodness and the best out of our own students. What better books can there be than the book of humanity. "
To conclude, I would like to say that "The mere imparting of information is not education. "Quoting the phrase of Du Bois, "Education must not simply teach work – it must teach Life. "