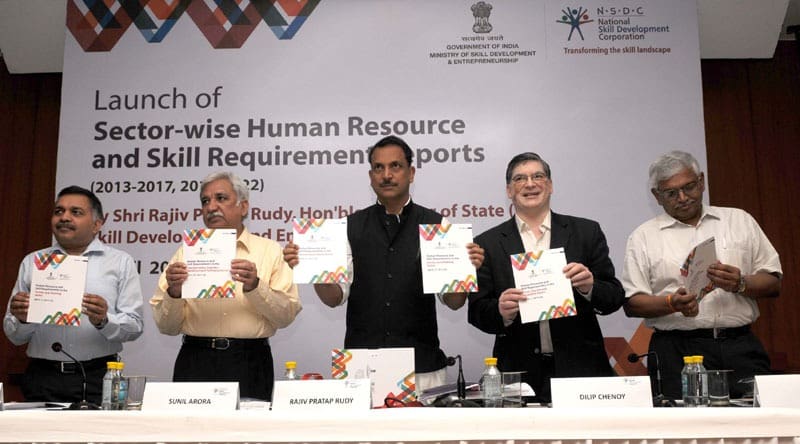 Minister of State (Independent Charge) for Skill Development and Entrepreneurship Shri Rajiv Pratap Rudy here today launched the Human Resource and Skill Requirement reports across 24 sectors in India which will serve as the baseline for all skill development initiatives being planned across the country.
According to the findings of the reports, the incremental human resource requirement across these 24 sectors is nearly 109.73* million whereby the top 10 sectors account for about 80 percent of requirements.
Speaking on the occasion, Shri Rudy said that in line with Prime Minister Shri Narendra Modi's vision of making India the skill capital of the world; this is yet another endeavour from his ministry. He said, as the old adage goes, what cannot be measured, cannot be corrected. The idea behind the Skill Gap Studies is to understand which sectors are likely to face the biggest gaps. He said, it is imperative for us to plan the skilling of future workforce of India on the basis of these reports.